3
minutes read
In recent decades, a lot of enterprises – large and SMEs, want to adopt data analytics strategies to leverage their business, but they don't know where or how to start. That's where data analytics outsourcing comes in handy. The right data analytics outsourcing partner can be in charge of the setup process for you, providing you with more time for strategic planning and facilitating your thriving.
So, in what ways can data analytics outsourcing bring merits to your business?
But first, what can data analytics outsourcing be defined?
Basically, data analytics outsourcing is the cooperation model, under which a firm entrusts an outsourcing service provider with its data and gets access to insightful reporting.
The data service provider is responsible for everything else, from infrastructure setup and support to data management and analysis.
Read more on Synodus data analytics outsourcing!
9 ways in which your business can benefit from data analytics outsourcing
If you outsource a data analytics service, how can it benefit you in particular? These reasons are the answers you might look for.
You can get access to a large pool of IT talents
One of the challenges currently faced by various companies when implementing their data analytic strategies is the shortage of professional IT executives. Offshore outsourcing can help solve the problem by providing this kind of expertise efficiently.
What's more, as the volume of data keeps growing at a rapid rate nowadays, it could spell trouble for businesses to effectively control and manage a huge amount of business data with a conventional data process.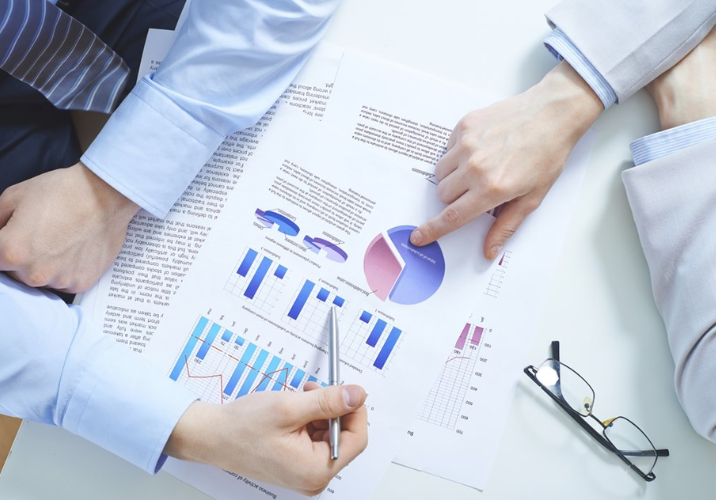 Outsourcing data analytics services is not all about hiring an agency of data analysts and scientists, but it can also be using cloud-computing platforms such as AWS (Amazon web services), Microsoft Azure, and Google Cloud Platform. What type of services to choose depends on your business. Make sure you make deep research and comparison between these two before going for one.
It's a ready-to-run service
If you want to develop an in-house data analytics team, chances are it takes you 6-8 months to finish a fully functional team, including recruiting and training process. But things are different if you sign a contract with a service provider, which has many data teams ready to jump right into work. As they're well trained and experienced in the job, they'll do what you need in just about 6-8 weeks.
Outsourcing services apply industry-focused practices to your company
A professional data analytics partner usually has varied experience when working with different industries. Therefore, they can map out the data analytics process for your business, with the best practices they have learned and applied to companies catering the same niche as yours.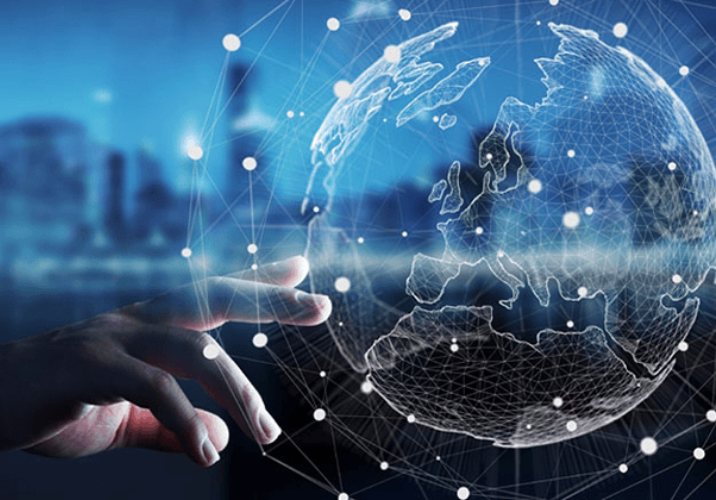 To illustrate, outsourcing data analytics in healthcare can provide healthcare institutions and hospitals with better market insights, therefore improve clinical decision-making and patient care, and manage risks better.
Another example of specific analytics requirements can be seen in companies in the logistics industry. These organizations need analytics to upgrade their particular processes such as fleet tracking and management, route optimization, and parts requirement forecast, etc.
It helps strengthen the bond with your customers
The perk of having a robust data analytics process is that you can identify what your clients need – even before they do. Predictive analytics can help you develop close relationships with your customers, who come to know that you understand them and can be entrusted to meet their personal needs.
It cuts down costs
For many firms, the cost of having a full-time data scientist is prohibitive. Data analytics outsourcing allows you to leverage data analytics in accordance with your budget. With it, work can be done on a project basis, or ongoing as the business requires.
6. You can save lots of time and effort thanks to their technological expertise
A major challenge you will face when carrying out data analytics is researching to decide on which technology will be used, especially if you're not so tech-savvy or there's no in-house IT team.
However, with outsourcing a data analytics service vendor, they'll do it all for you. And they even do it well due to their high expertise and experience in implementing, integrating and managing different business intelligence and data technologies. Therefore, they can effectively and properly adopt technologies used to process the data you have and with the performance you require.
It enhances productivity
Maybe you've not realized yet, but the truth is relying on your in-house IT crew is not a good long-term strategy for doing data analytics. While they can be useful on a given project, IT personnel are often asked to respond to more IT-focused priorities as they arise. With a data outsourcing partner, you can rest assured that their focus and resources will be dedicated to your data analytics goals and results – without the disruptions, which is hands down productive in the long term.
You can make faster data-related decisions
In the ever-changing market, business leaders like you need to make fast and accurate data-driven decisions, if you want to lead the race. There isn't much room for mistakes, and no business can afford to waste time or resources on poorly-made solutions. Outsourcing services provide adequate technical skill and intellectual horsepower so you can get the data you need quickly and harness opportunities to thrive.
It aids in goal setting
Professional data analysis directly assists the process of setting business goals and committing to them. It doesn't matter what your KPIs are or what kind of short-term objectives you have in mind, you can map out your path to success with the peace of mind that comes with valuable knowledge about what's working in your business and what needs improvement. If you're afraid that your business goals are unattainable, a data outsourcing agency can help you by setting up plans and achieving your goals as soon as possible.
Does your business need data analytics outsourcing?
Now you've learned what data analytics outsourcing can solve the problems business leaders like you encounter in business planning and developing. Before jumping to hiring an outsourcing agency, it's be better you can ask yourself these questions to clarify your need for outsourcing data analytics:
Do you want to get value out of your data fast (within weeks, not months).
Do you have time or resources to develop and support an in-house data analytics team?
Has your business's data analytics competence been developed?
Conclusion
All in all, outsourcing a data analytics team can be advantageous in various ways, but make sure you take many factors into deep consideration before hiring one, such as if they're experienced in your field, they're reliable, and what their working style is. Hope that this blog helps you a lot in making the final decision.
We are sorry that this post was not useful for you!
Let us improve this post!
Tell us how we can improve this post?