3
minutes read
Data visualization lets us present sets of data through the use of visual elements. You might have seen graphs and charts somewhere on the internet, which is a perfect example. But what are the key benefits of data visualization?
If you are asking yourself the same question, you've landed in the right place. In this blog, we'll walk you through 7 major advantages of data visualization.
Data visualization is easy to understand
Many studies have shown that text with illustrations like pictures or graphs are easier to follow and understand. This is the same for data visualization because it utilizes visual elements to complement numbers and tables.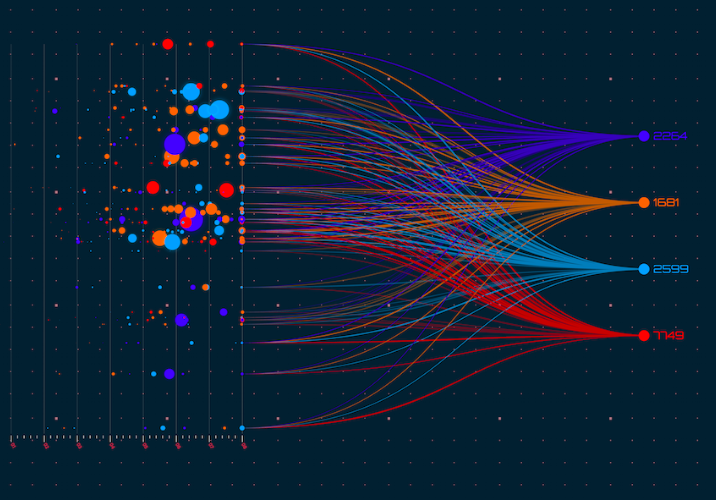 4 Insightful Books To Master Your Data Visualization
By doing so, it helps clarify things in many ways. For example, it illustrates the relationship between two or more elements and presents different points of a particular aspect.
Visualization makes a complex set of data more digestable, as it offers a large and full view of specific topic and also allows you to explore each of its points. Therefore, understanding them turns out to be easier, as you (can) discover how they are connected and how close their relationships are.
Data visualization is an effective way of conveying information
Infographics, graphs, tables, etc. are used for presenting information in a more compact medium. And data visualization is the same. Why?
Read Data Visualization case study for a top commercial bank
Data visualization lets you explore data that might just be in the form of tables, numbers and words. It's a brilliant way to make data more compelling and improve the viewer's experience. Would you rather read a wall of text about ranking countries on a variety of health, education and economic factors or look at this illustration?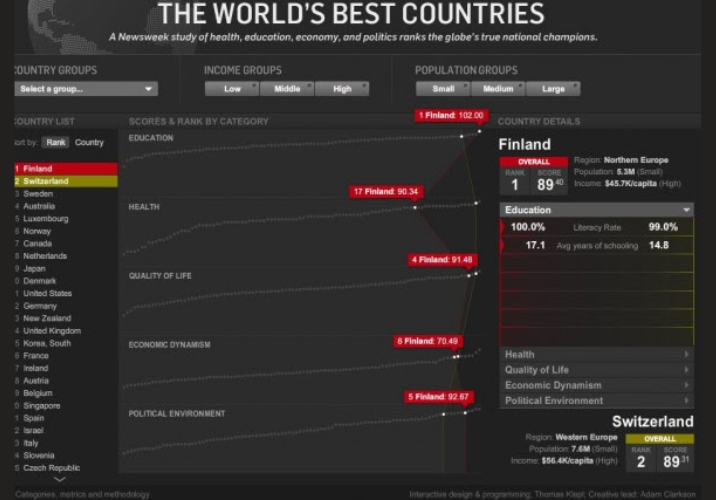 What's more, data visualizations are highly flexible. They can be used to express information about almost every field, ranging from science and politics to sports and social media, because it clarifies unclear and confusing things.
Besides, data visualization is widely regarded as a universal language, which is a very relevant characteristic considering that sometimes it is necessary to reach out to people that speak other languages. Without the benefits of data visualization, how hard would it be to explain the insights of a financial report to a foreign business partner?
Data visualizations (and infographics) go beyond the function of words and yet are as intuitive as speaking in one's first tongue. Hence, it enables us to show something that is accurately understood regardless of the language our audience and ourselves speak.
Data visualization simplifies the decision-making process
Utilizing data visualization enables better data-driven decision-making and simplifies this process. It is a great resource for companies with a data-driven culture.
Specifically, decision-makers can easily explore the data and comprehend it, discovering useful insights in a minute. So, you will be able to make projections based on solid up-to-date data effortlessly.
Then, before deciding which measures to take, you can use the information you've collected to enhance all stages of your strategies, from planning to executing, monitoring, and keeping track. Eventually, the decision-making process is less time-consuming and more efficient.
Data visualization facilitates processing big sets of data
It's safe to say that data visualization functions as a data literacy tool. That is to say, it helps you to read and analyze data, including big data. Hence, it makes it easier to recognize and compare patterns and relationships, because they stand out to the eyes.
It can make hidden structures visible because using data visualization allows you to see the bigger pictures, therefore you can decide which parts to focus on. Consequently, it is also possible to collect information about any certain marketing campaign and find out the reasons why your strategy is not as successful as you expected, for example.
Data visualization can help identify trends
As mentioned above, data visualization allows viewers to figure out patterns and relationships, allowing to discover trends through the insights provided by this information.
When we see data in the form of graphs and other visuals, it is easier to comprehend how closely connected the given parameters are. Moreover, we can notice trends faster, which is a key point because everything is changing fast, and companies must always stay updated.
With the benefits of data visualization, you can take actions at the right moment to seize opportunities in the market or to avoid negative factors from affecting your business.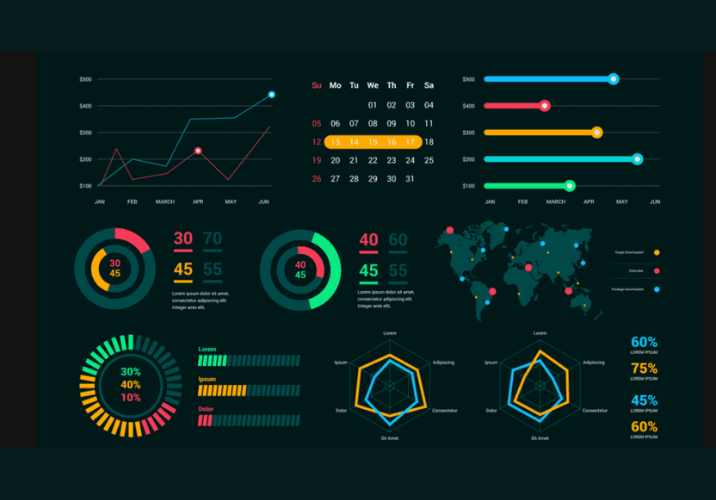 Data visualization can encourage engagement
Data visualization itself is engaging. For example, when your present information related to the Content Marketing ROI, there are a lot of figures involved, right?
Illustrating the results of your campaigns with an appealing and well-prepared visualization helps the board to have a clear view of what you want to focus on, which will impact them. You can use data storytelling or other techniques to make this resource even more impactful.
Once people comprehend what you are pointing out and the data you are using to back your ideas up, they are more likely to have a positive response.
Data visualization provides actionable items
A more specific and practical advantage of data visualization for any business is that it gives them actionable items. With data visualization, you can see if there's room for improvement or where performance is high. Hence, actionable items can be created by identifying successes and areas for enhancement.
With the help of data visualization, company directors will be presented with comprehensive reports, which contribute to better decision making.
Synodus provides Data Visualization services, including advisory, implementation, support, migration, BI reporting components and managed services to help companies benefit from a high-performing Data Visualization.
Considering all these factors, it is obvious that data visualization benefits will radically change the way your business deals with data, leading to an optimization of processes all across the company. Among these merits, identifying trends is the most significant. This is because being able to visualize trends by sales reports quarterly or annually, or by SKU allows for greater awareness into the pulse of the company and enables measures to be taken to continue favorable trends and to avoid negative trends.
Hope this article is helpful for you in deciding whether or not to use it, or simply discovering it.
Follow us on LinkedIn, Twitter, and Youtube to be informed about the latest news and information about Data Analytics.
We are sorry that this post was not useful for you!
Let us improve this post!
Tell us how we can improve this post?