Regardless of size or workforce, it's a must for SMEs to make data analytics a part of their business routines. If your business wants to grow in today's fiercely competitive environment, you need to leverage your internally generated data.
In this article, we'll share with you how SMEs can do their self-service analytics, in addition to recommending some of the most popular self-service analytics tools for your business.
You will need to roll up your sleeves to complete this process or let our data analysts save you the legwork! Have a consultation here!
What is Self-service Analytics?
Self-service analytics lets users across an organization access data and collect insights without the participation of a technical specialist. By providing end-users with the tools for accessing, visualizing, and discovering their data, creating dashboards and reports, your IT teams, data scientists, analysts can concentrate on vital strategic projects.
Today, enterprises are generating and gathering data at a rapid pace. However, making that data available to users is one of the significant obstacles to converting your data into real business value. With the power of self-service analytics, users can obtain insights far more conveniently, which allows organizations to recognize the value of their data.
If having access to self-service analytics tools, SMEs don't need to raise a request to IT or an analyst and then wait for responses that may get outdated.
Self-service analytics supports building a data-driven culture, offering non-technical users timely insights and informed guidance in the form of suggestions. Moreover, with simplified business processes and employee training, companies can boost data literacy across all their business functions.
What are the benefits of Self-service Analytics?
Self-service analytics technologies bring numerous benefits to businesses, contributing to the process of building a data-driven culture.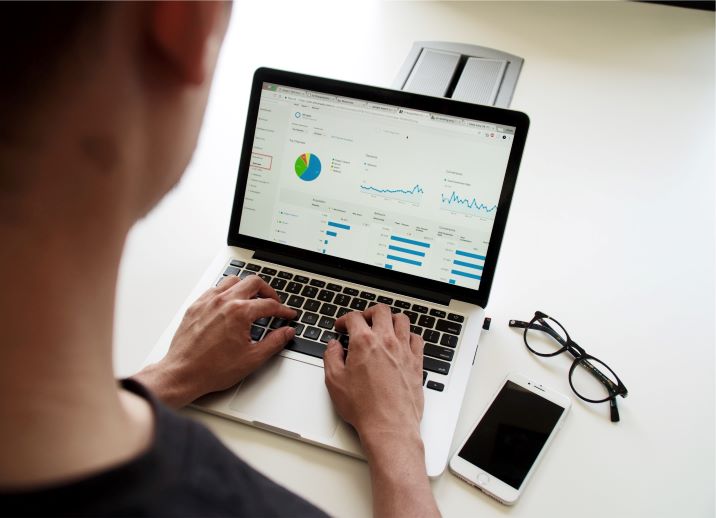 Less reliance on IT: When spending hours fielding requests for reports, your IT team has less time to work on high-value, long-term projects, such as application development and data governance. Users are empowered to collect their insights, which results in less reliance on IT.
Limitless data discovery: Each SME user has specific requirements, so they should have the ability to slice and dice their data as they want. If they're restricted to linear, query-based analysis, their insights might come up short.
Immediate insights: Winning the competition needs an agile process and smart decision-making. Using self-service analytics, SMEs can have more time analyzing data, evaluating insights, and taking decisive action.
Higher data literacy: The basis of a data-driven is offering employees the training they need to read, explore, evaluate and argue with data. And a self-service analytics platform will help you do that.
How do SMEs Perform Self-service Analytics?
Determine Objectives
The goal is to construct a systematic process for making more informed business decisions that achieve better results. Here's an approach for your business to do self-service analytics:
Begin with descriptive analytics by creating simple dashboards to emphasize corporate performance, which means you concentrate on evaluating existing transaction data sources.
Develop drill-down capabilities into dashboards and share with involved members to bring profound insights into performance problems and foster the proper culture across the organization
Conduct more complex analyses that combine various data sources (internal and external) to better respond to specific business questions and offer real-time insights into performance.
Implement more advanced predictive analyses and data sources and apply analytic results into the business processes to guarantee the consistency of analytics.
Building Dashboards
Dashboards are considered the starting point of the self-service analytics journey.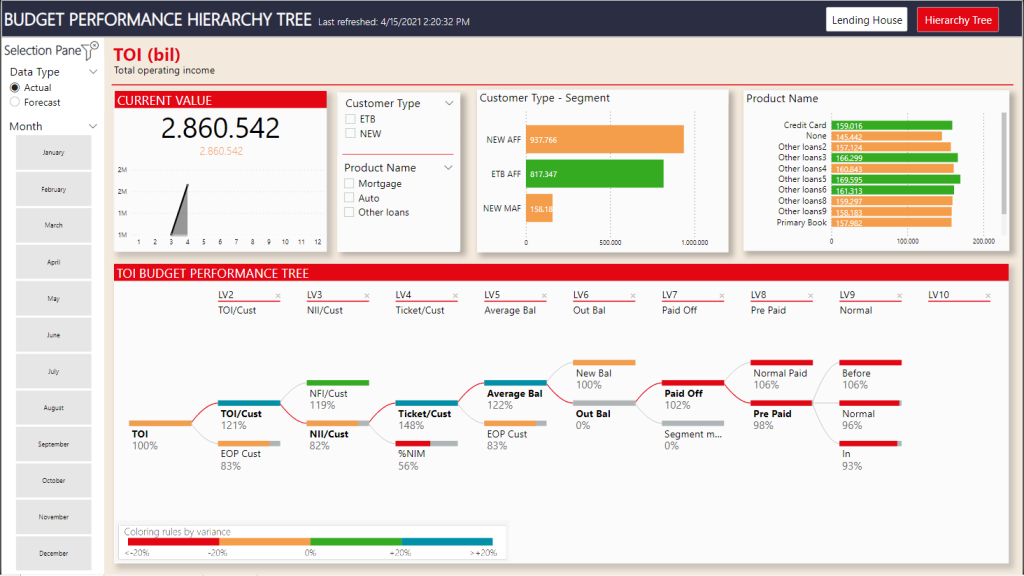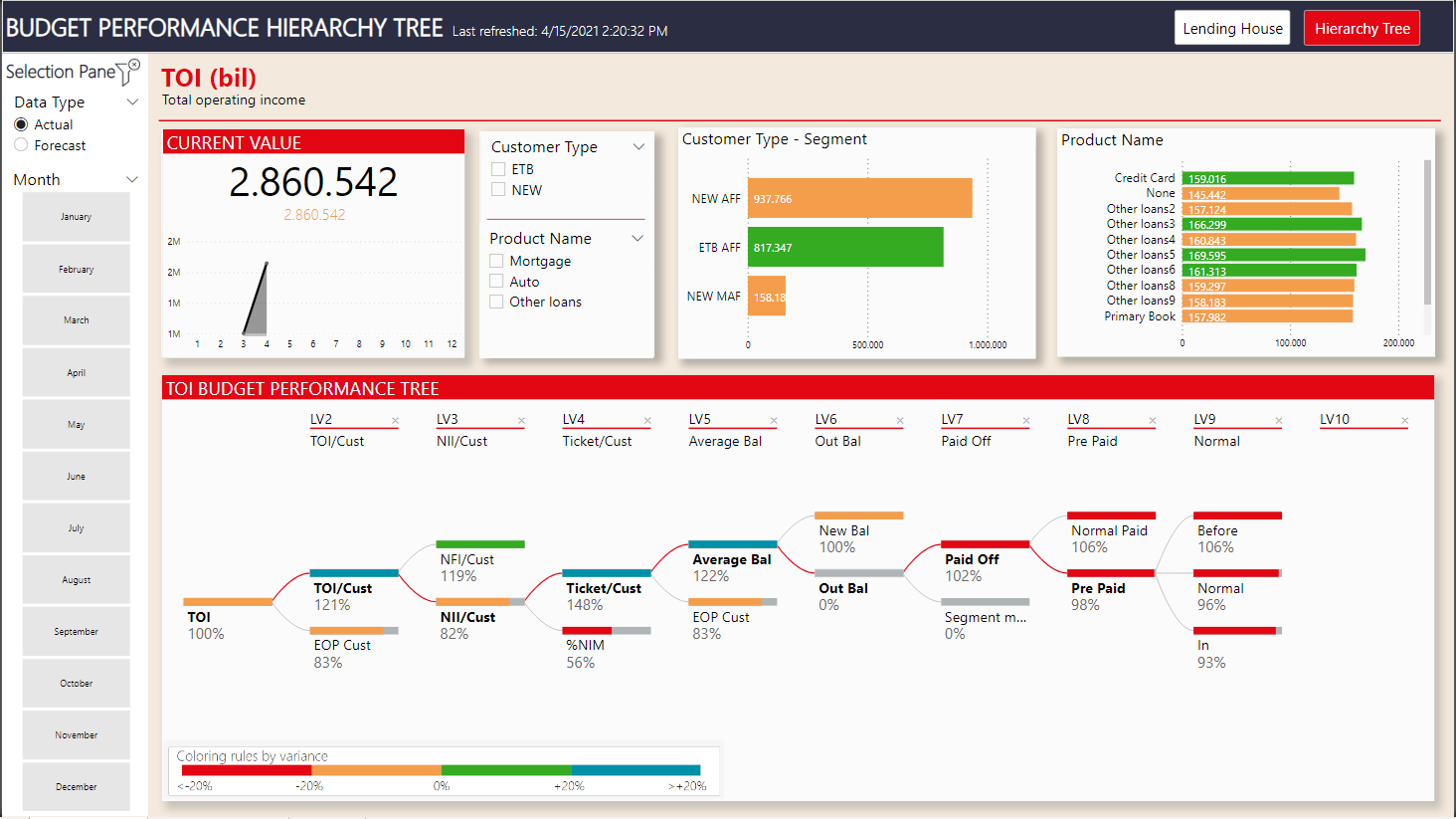 A well-designed dashboard will help improve the decision-making process rather than just displaying information. Besides, more complicated dashboards can offer drill-down capabilities so that team members can share rights to build a more dynamic and real-time view.
Perform Data Blending, Exploration, and Query
The next step is to consider using various data to bring different perspectives on the decision domain and conduct more advanced analyses.
When blending business data from several sources and enriching it with 3rd-party data from marketing or other data vendors, SMEs can discover the data for innovative and actionable insights, providing a more comprehensive view of company performance.
Software now has intuitive workflow environments with drag-and-drop features to manage data preparation and uploading, handle the analytic workflows and analytic model development. Besides, many tools integrate with visualization solutions to support the presentation and sharing of reports within the company.
Apply Analytics to Business Processes and Scale
At this stage, SMEs may likely approach the peak of their requirements and benefit trade-off. SMEs with various requirements when it comes to data, clients, and specific business issues and with different budgets and internal skills will have vendors satisfy their needs.
What are the Best Self-service Analytics Tools for SMEs?
1. Power BI
Microsoft Power BI enables users to visualize data and share insights throughout the organization. It supports connecting to different data sources and allows data extraction and direct question connection.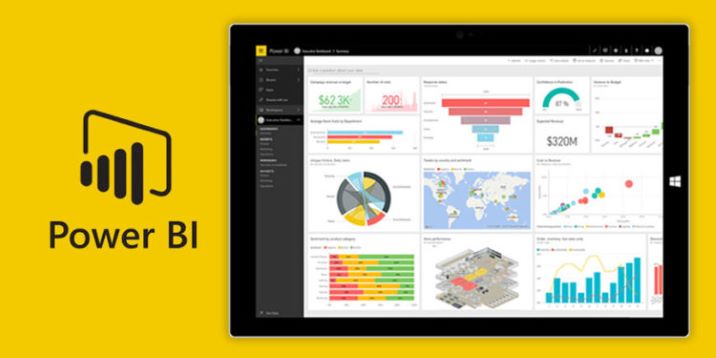 This software is well compatible with other Microsoft tools, including Teams, Office, and SharePoint. It makes it easy for SMEs to perform data preparation, data discovery, and dashboards.
2. Qlik Sense
Qlik Sense comes with an intuitive user interface that facilitates self-service analytics for SMEs. Qlik's Associate Engine can integrate with different data sources and blend them to satisfy your data requirements. With its intuitive user interface, users can quickly generate stunning visualizations in the form of filters, graphs, and tables.
Qlik Sense analyzes the dataset and generates or modifies pre-made reports in the dashboards. Then users can view the reports via a free app on mobile devices. Moreover, users can add Python and R code to improve the functionality for end-users.
3. Looker
Looker has a distinct approach relative to other self-service analytics software in the market. It comes with a data modelling layer using LookML, which is similar to a metadata repository of your various sources.
Users need to build a model before implementing self-service analytics or generating any data visualizations in Looker.
4. Alteryx
Alteryx is a self-service analytics tool that focuses on data preparation and data blending. Alteryx allows SMEs to organize, clean, and manipulate data in a repeatable workflow. Users find this software particularly helpful for connecting to and cleaning data from cloud applications, spreadsheets, data warehouses, and so on. Alteryx handles several analytics jobs (statistical, predictive, spatial) inside one interface only.
Conclusion
It's about time for SMEs to dive into the world of business intelligence and analytics. Vendors are generating more data and building more tools that support your self-service analytics.
Time is an essential factor for SMEs to convert the data-related value into meaningful results. No matter what industry, by accessing analytics, your business can make use of advanced end-to-end delivery, facilitating the front and back-end in the process.
---
More related posts from Big data blog you shouldn't skip:
We are sorry that this post was not useful for you!
Let us improve this post!
Tell us how we can improve this post?