This article will give you an overview of data security: definition and importance of data security, the types of data security methods and how to build data security for your organization.
With the growing usage of technology and the world becoming more digital, companies have begun to accumulate more and more personal data. For an organization, their customers' data is an invaluable asset because it allows them to understand their customers better. While this data is vital for a business to gain revenue, they also have a responsibility to secure it against data breaches and security incidents.
Data Security Definition
Data security is the controls, policies, and procedures that have been applied to secure personal data stored within the company and safeguard it against security incidents and data breaches.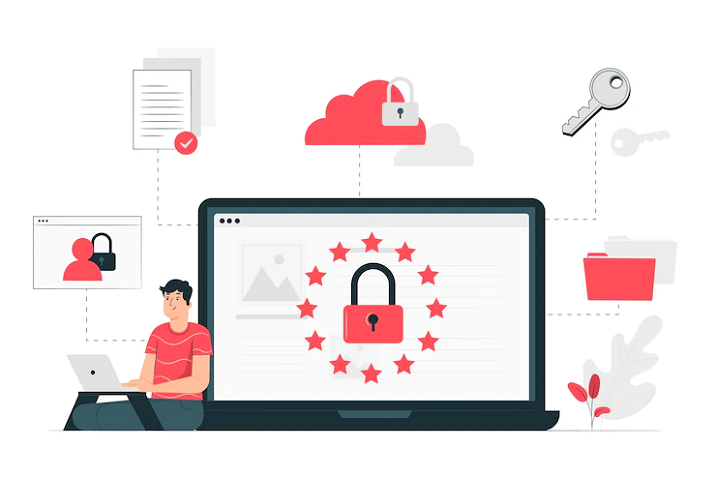 What is a Security Incident?
A security incident can happen because of the failure of any technical or organizational measures taken by your business.
For instance, failure of the firewall, error in the access and role concept, lack of password protection, malware access, data leakage, or breach of internal security regulations. A security incident can be technical or physical, or both.
What is a Data Breach?
A data breach is a security incident that has resulted in any accidental or unlawful destruction, alteration, loss, disclosure of, or access to personal information. It can be accidental or deliberate data loss and may lead to considerable harm to the data subject, covering emotional distress.
Why Is Data Security Important?
Information Protection
The most significant purpose of data security technologies is to protect personal information. Such sensitive data like health information can have a tangible adverse effect on the data subject if it's breached, and thereby, it merits additional protection.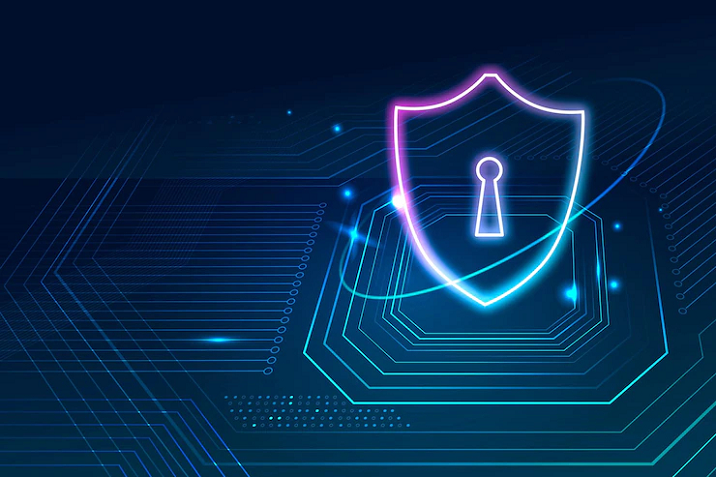 Reputation improvement
Companies that are known to secure their data and have efficient security controls in place can have confidence among their stakeholders. Most firms want to express themselves as socially responsible organizations in the international market so that they can attract investors and business partners effectively. Hence, a business's reputation is essential for long-term development. And building strong data security will help organizations win customer trust and gain reputation in the world's market.
Cost-saving
A company can save a lot of money arising from a data breach if robust security controls are applied at an early stage.
Compliance Standards
Organizations now need to ensure they are securing their data to keep compliance with national and international regulations, including the EU's General Data Protection Regulation.
4 Types of Data Security
Data Masking
Data masking means creating a fake but still realistic version of your data. Thanks to that, companies can use data masking for user training, developing or testing applications, and sales demo and still be able to protect sensitive data.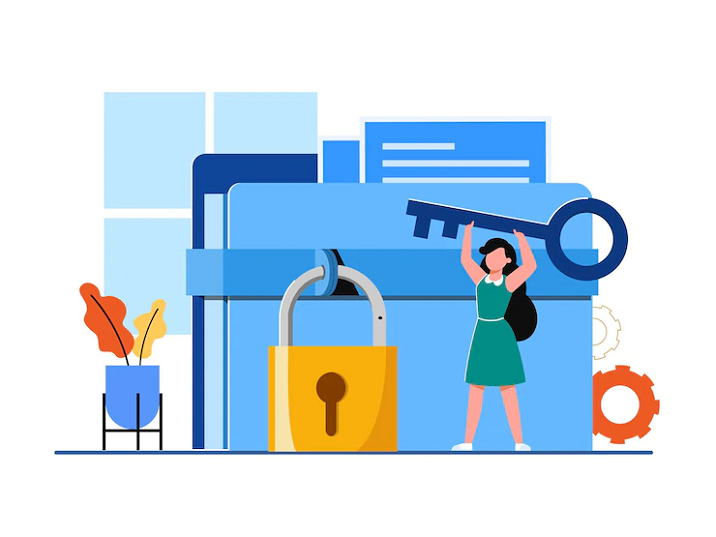 Encryption
Encryption is a way to convert data and information into secret codes. Only authorized users with the encryption keys can read the data. Database encryption solutions work like a defense for storing sensitive data by obscuring it with encryption or tokenization.
Data Resiliency
Data resiliency refers to the ability of a company to recover from any failure or problem, for example sudden power shortage that shuts down systems or hardware malfunction. It's important for companies to recover quickly to reduce the impact.
Data Erasure
Data erasure is often understood as data wiping and data clearing, but more than just deleting data, data erasure employs software to overwrite data completely. This ensures that others cannot recover that data.
Differentiate Terms: Data Security vs. Data Privacy
| | | |
| --- | --- | --- |
| | Data security | Data privacy |
| Similarities | Protect data | Protect data |
| Differences | Control access to data using clear terms | Give access to data in a more subtle and strategic manner |
| Examples | Data security policy only allows a person (who oversees database issue) to get access to customer payment information. | Data privacy can allow access to customer payment information for the development team for the next two weeks. They can check how many customers are using PayPal and decide to add new payment options. |
Privacy and Data security in comparison
Data Security Trends
Multicloud Security
Many companies are storing data using tools which run in both public and private could. This means they need a more complex data security solution.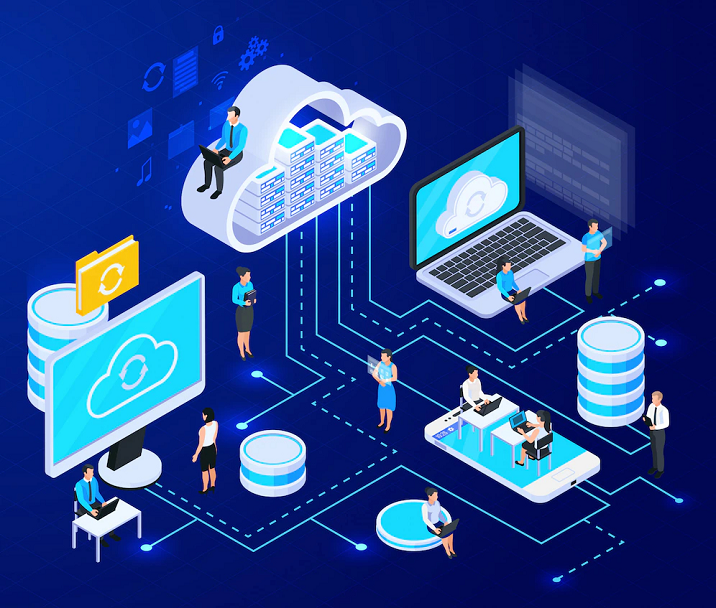 AI
Thanks to the ability to process large amounts of data, AI helps to strengthen a data security system. For example, cognitive computing, which is a subset of AI, does the same tasks as other AI systems. But the big difference is that it stimulates human thought process, which helps human to think and act quickly in critical situations.
Quantum
Quantum is a revolution technology that can alter many traditional technologies. Encryption algorithms are promising to be even more complex and secure.
Data Security Strategies for Big & Small Enterprises
Cybersecurity is critical for major corporations, but then when breaches occur, such consequences do not always result in data security reform. Fines, refunds, and other reparations may not always result in the type of financial harm required to motivate greater security. In certain circumstances, huge corporations suffer a cost yet fail to enact real change. Consider the case of Target. Target's 2013 system breach, which exposed credit cards, debit cards, and customers' Personally Identifiable Information (PII), cost the firm around USD 105 million, or less than 1% of the company's 2014 revenues.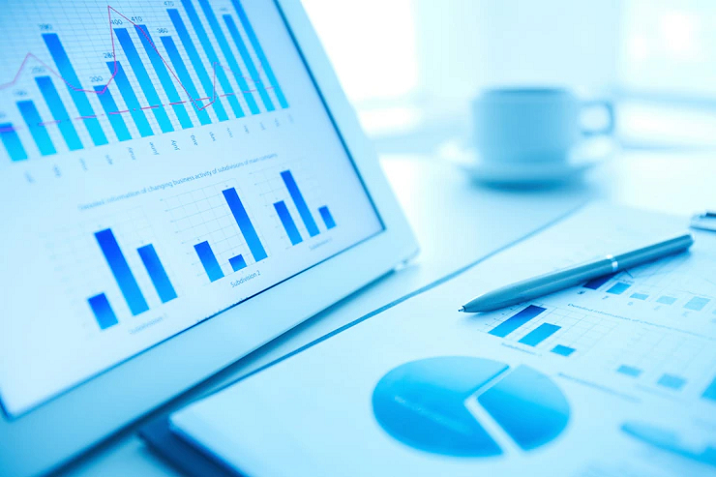 So, what motivates large corporations to prioritize security? Investor confidence and consumer perception both have a significant impact on how businesses run. Customers expect trustworthy companies, and investors want consistency, at least with regards to profitability. This means that, while penalties or legal problems can be avoided by enhancing security, the true loss organizations risk by failing to appropriately protect data is a loss of long-term customer bases and investment in future innovation.
This is in contrast to small enterprises, which may fail due to large penalties and may not engage in public trade. According to a 2018 corporate security report, threat actors are turning their focus to smaller enterprises. Smaller businesses, believing they are less at risk, have fewer data security procedures in place. Because of this new tendency, most of the cyber industry has prioritized small business data protection over large enterprise data security. Despite the changing threat landscape, large enterprises must continue to evaluate and improve current data security procedures.
Tips for Your Business Data Security
Tip 1: Draw a Data Security Strategy
Instead of having a dubious idea of procedures and policies, companies of all sizes should plan a formal IT data security strategy that is detailed and exhaustive as possible.
This strategy should outline how to protect data and resources and what to do if things go wrong. An incident-response strategy makes sure that you take a step ahead, instead of creating any rash heat-of-the-moment reactions that may worsen the situation.
Update it and close to hand. There is no point in putting in all that attempt drawing it for the document to glean dust in a drawer somewhere.
Tip 2: Use Encryption
Encryption guarantees that your customer and business data is secured from outsiders.
Firstly, ensure that your office network is encrypted. This is the network where all of the essential business data is transmitted, and it's the most inclined to be targeted by hackers.
Then, build Virtual Private Networks (VPN) for every business device, which will maintain your business data encrypted even when the network is not. For instance, public WiFi networks often provide no encryption, and you can never find out when employees might connect to one of these when they go out of the office. Whenever employees connect to any network outside the office, they should be using a VPN.
Lastly, you can also create encryption for business emails. If all fails and your employees connect to an unencrypted without a VPN, then at least their emails are encrypted and worthless to hackers.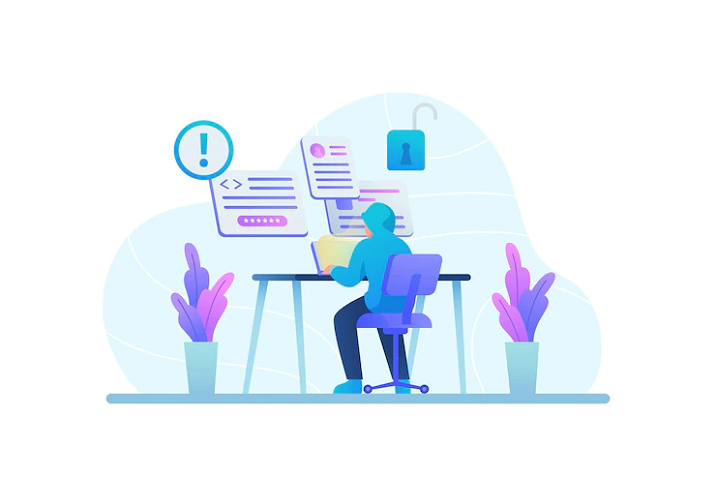 Tip 3: Dispose of Data Appropriately
You had better take proper measures to dispose of unnecessary data, which helps mitigate the risk of a data security breach.
Make sure that retired and reused devices and storage media have got their contents totally deleted. That ensures that confidential business data cannot be retrieved further down the line and won't be accessed by thieves.
Note that reinstalling your operating system, formatting your hard drive or removing specific files and folders does not guarantee your data is removed. In fact, your data can still be accessed with free tools. Your IT disposal partner should use a tool overwriting your data multiple times, making sure your data cannot be regained.
Furthermore, companies need to perform a sound data destruction policy which includes the protocol for every use case (phones, computers, flash memory, and external hard drives) – whether these devices are redistributed within the organization or eliminated at the end of their lifecycles.
Tip 4: Safeguard Passwords
Even something as simple as a password can be leveraged to secure your data. They might be a nuisance to remember, but the more complicated your passwords, the more security you can provide.
Create your passwords with at least 8 characters long and include numbers and other non-standard characters so that they cannot be easily guessed.
In addition, you should change them on a regular basis or use credentials that aren't words but combinations of random numbers, letters, and special characters.
Tip 5: Build a Data Fortress
Scammers and hackers are sneaky and smart. Sometimes, they utilize a brute force cyberattack. Sometimes, they sneak in via a backdoor in your operating system or security. Moreover, they can send malware via seemingly legitimate links and emails to steal data from your computer, or they may hack into your webcam or microphone to try to define passwords and collect other information.
Thus, you need to put your devices and your business data network into a data fortress. Here's how to do it:
Use firewalls
Firewalls are proper for blocking outside malicious programs from penetrating your devices and accessing your data. It's ideal to employ hardware-based firewalls because these have an additional layer of security relative to software-based ones. Nevertheless, software-based ones are available for mobile devices.
Run updated anti-malware and antivirus programs
Maintain a current anti-malware and antivirus running on each of your business' devices, even tablets, and smartphones. Mandate periodic scans on all computers to ensure data security.
Employ a U2F key or other two-factor authentication
Whether it's a passcode delivered to a different device or a physical device (called a U2F key), ensure that there is a second factor for verifying access. One password is not secure enough. If users need a second passcode or you want to keep a device inserted in the device to use it, the stored data will have less chance of falling into hackers.
Disconnect or block microphones and webcams
Cover your webcam if it's built into the device or disconnect it from the computer if it's a disparate device. Besides, you should block or disconnect your microphone because hackers could turn on and access these devices without your notice.
Tip 6: Educate Your Employees on Securing Your Business Data
In addition, the data security measures you take, you should train your staff and discuss the risks and vulnerabilities they put your data in. Business leaders need to brief them on the sacredness of data at the organization before adding them to training sessions and educating them on yearly updates on security policies and alerts about digital traps.
Even with these measures, your company will need ample security to avoid significant data breaches. Thus, do not take this matter easily and efficiently plan how you can protect your data centers, devices, and employees.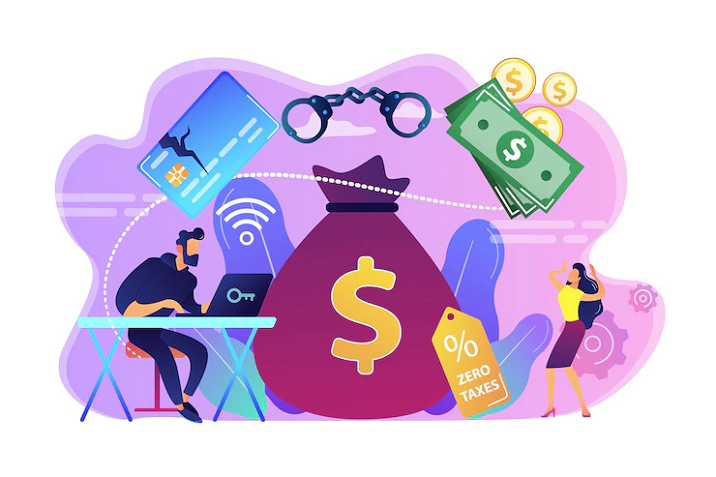 Tip 7: Leverage the Cloud
If your organization does not have time or expertise to keep track of all the data security problems requiring attention, you can consider a cloud service provider.
A reliable cloud provider can store data, keep software patches and guarantee security. While unlikely to be great for enterprise-level corporations, this can be a proper approach for small firms trying to give themselves a degree of protection.
How To Build Customer Data Security Policy
Data security policies cover the logical and physical protection of personally identifiable information (PII) and organization data from cyberattacks, intentional or accidental mishandling of data, or other data breaches.
A data security policy encompasses details about how customer data, employee PII, intellectual property and other important information is to be processed.
Below are 15 fundamental components of data security policy:
Purpose
Organizations build customer data security policies for many reasons:
To build a general approach to information security
To identify and forestall the compromise of information security, including misuse of data, computer systems, networks, and applications.
To secure the reputation of the firm with respect to its ethical and legal responsibilities.
To follow the rights of the customers. Giving efficient mechanisms for addressing complaints and queries concerning real or perceived non-compliances with the policy is one method to reach this objective.
Scope
A customer data security policy should cover all data, systems, programs, facilities, and other technology infrastructure, users of technology and third parties in a given company, without exception.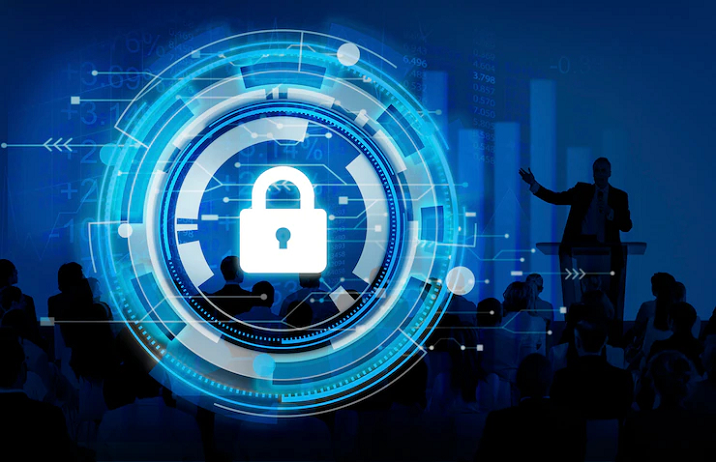 Information Security Objectives
A corporation that struggles to compose a working information security policy requires to have well-determined objectives related to security and strategy. Management must approve on these objectives: any disagreements in this context may render the entire project dysfunctional.
A security professional should remember that his/her knowledge of the security management practices would enable him/her to integrate them with the documents he/she drafts. That is a warranty for completeness, workability, and quality.
Simplification of policy language may alleviate the differences and ensure consensus among management staff. Ambiguous expressions can be prevented, and authors should carefully use the precise meaning of terms or common words. For example, "must" shows negotiability, while "should" expresses a specific level of discretion.
It's ideal that the policy's writing must be concise and to the point. Unnecessary wording makes documents long-winded and even unreadable and containing too many irrelevant details may make it hard to gain full compliance.
A data security professional should ensure that the information security policy is considered to be as critical as other policies enacted within the organization. In cases where a firm has a very large structure, policies may differ and thereby be separated to determine the dealings in the intended subset of this company.
Data security is regarded as safeguarding three major objectives:
Confidentiality: Data and information assets must be restricted to those who have authorized access and not revealed to others.
Integrity: Maintaining the data intact, complete, and precise, and IT systems operational.
Availability: An objective showing that information or system is at disposal of authorized members when necessary.
System Security
Logically and physically securing servers, firewalls, routers and other IT assets is required for major data security policies. Guaranteeing that you can reliably back up, restore and control server configurations makes it simpler to recreate or replace a server that has collapsed or been compromised.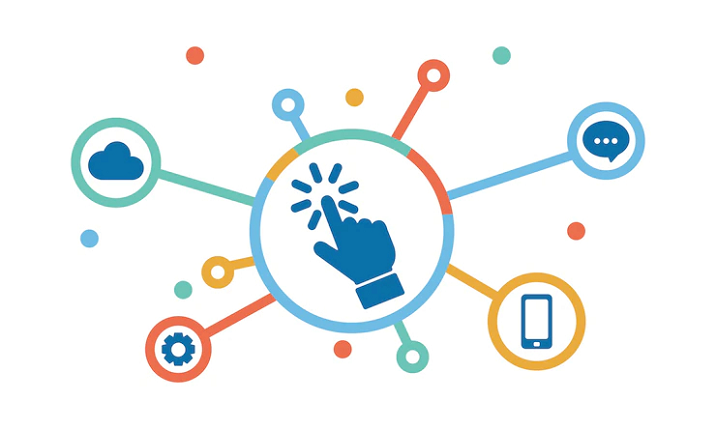 Encryption
Best practices require a customer data security policy to have encryption of data, both at rest and in motion. Therefore, it will be illegible by any third party that possesses it. A data classification process can be employed to apply encryption only to specific types of data, such as data secured by regulations.
Mobile Device Management
The boom of mobile device use in corporate environments has shown a tough challenge for most firms. One option is to distribute mobile devices to networks with little or no access to organization intranets, particularly for mobile devices of employees and guests.
Social Network
Most organisations frown on employees accessing social media while on working time, but it's best to set a clear statement about precisely what, if any, use of social networks is accepted.
Email Management
As email services are necessary for employee, vendor, and customer communications, your customer data security policy should clarify details how emails will be used, whether email mailboxes are encrypted, and techniques used to thwart phishing and other email-related attack vectors
Password Management
A password policy should be built for every employee or temporary workers who will access organization resources. Generally, password complexity should be created based on the job functions and data security requirements. Passwords should never be shared.
Internet Use
Employee misuse of the Internet can put your firm in an awkward, even illegal position. Setting limits on employee Internet use in the workplace may help prevent these situations. Each company should determine how employees can and should access the web. You want employees to be productive, and this may be the primary concern for restricting Internet use, but security concerns should also show how Internet guidelines are generated.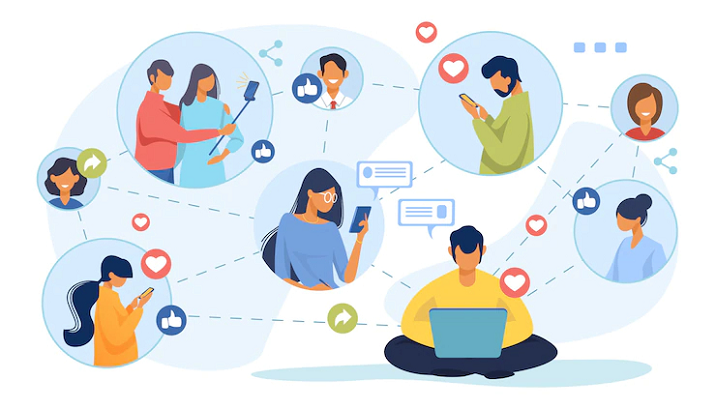 Security Incident Reporting
Your customer data security policy should handle incident response and reporting, defining how data security breaches are addressed and by whom, as well as how security incidents should be analyzed and lessons learned should be used to avoid upcoming incidents.
Access Control Management and Tracking
Performing comprehensive access control mechanisms to control access to data can be gained through software and hardware techniques. For example, remote access management and multi-factor authentication can secure data significantly.
Vulnerable Scans
Vulnerable scanning software is highly complicated and is a must-have element of all data security policies. Assuring that firewall ports are being tracked for intrusions is a primary component of data security.
Software Inventory, License and Patch Management
Keeping a precise accounting of all software bought, installed and used is substantial for maintaining with controlling costs and licensing terms. Scanning both server and end-user computers for unlicensed or unauthorised software and guaranteeing good patch management is also important for data security and compliance with the privacy policy requirements of different regulations.
Backup, Recovery, and Disaster Recovery
IT professionals make sure that all data is backed up properly and that the backups are secured as serious as production data. That data protection should encompass the physical and logical security of those datasets using techniques like encryption and off-site storage. Backups should be tested, and you should be able to recover data rapidly. Besides, it's great to build a dedicated disaster recovery environment, one that you can fail over to when needed.
Final Words
As you can see, data security involves plenty of topics and areas. It's substantial for great network administrators and security professionals to update all their security tools and use good policy management. We hope that you gain substantial information of the meaning and methods of data security, and know how to build data security for your company.
---
More related posts from Data analytics you shouldn't skip:
We are sorry that this post was not useful for you!
Let us improve this post!
Tell us how we can improve this post?