As a small business owner, you'd better implement data analytics if you don't want to be left behind in the race. When considering different types of data analytics service, you might want to make a comparison between their pricing plans to decide on the one that fits your budget most. Generally, there are four types of data analytics service for small businesses:
In-house data team
Data consultants
Outsourced data analytics
Data analytics tools
In this blog, we'll give you the most detailed pricing review of these data analytics services, including pros and cons, and minimum price. 
6 Best Practices for Small Business Analytics
First, an in-house data team
Hiring an in-house analyst is the most reliable as they work under your direct supervision, but this is also the most costly option.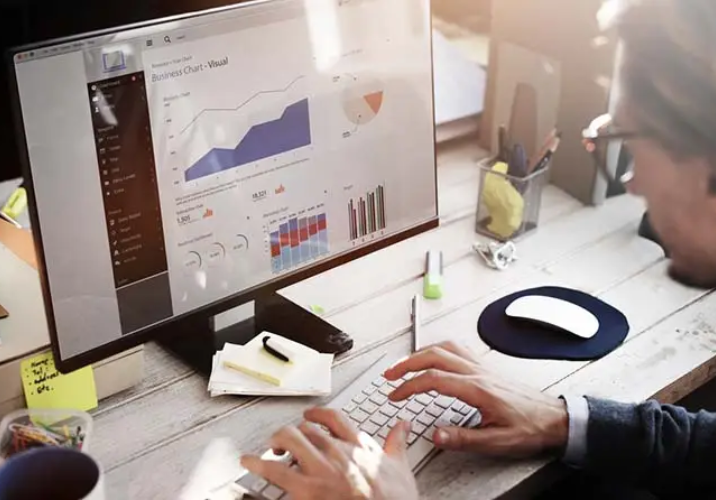 Pros: An in-house data analyst would always be reachable and would be more familiar with your business and its working process than an outsider.
You have to provide training on your business, including but not limited to products and missions, and industry just once. This helps save time and minimizes the friction of daunting tasks (compared to working with outside consultants).
Cons: Searching for a competent analyst can be very laborious and time-intensive. Hiring one is a huge commitment. Also, some business leaders might be unsure whether having full-time analysts in-house would be worthwhile when there's no project.
Minimum Pricing: $60,000 for one year (approximately $1150 per week), not to mention benefits.
Other considerations:
The recruitment process
High commitment
A potential under-utilized employee during the off-season.
A data consultant
Pros: It's the most reliable form of data analytics. Consultants are high in expertise and experience in various industries and are expected to drive good results.
A big benefit is that this form is comparatively low-commitment compared to hiring a full-time employee, as the project will be a short term engagement.
Cons: The fee is not so reasonable sometimes.
Minimum Pricing: Assume that the project lasts a week, equivalent to approximately 40 hours of work. In total, the project will cost around $2,000 – 4,000 per week.
Other considerations:
Time and effort needed to research data consultants in the market
Potential uncertainty of quality when seeking the most effective option
Possible uncertainty of ROI and effect of consultants' work
Outsourcing data analytics
Pros: In fact, it is hard to tell the average price as it is highly dependent on the scope of a project. However, a smaller project would roughly be in the thousands of dollars with a lower price floor than data consulting.
Just like with hiring a data consultant, the project will be in a short period of time so it's fairly low-commitment.
Cons: Outsourced analytics can vary widely in quality so doing research before making the informed decision is vital. Also, many data analytics outsourcing services are typically familiar with specific markets like India or China.
In these circumstances, cultural and language barriers should not be underestimated. This could possibly spell trouble during working processes between the company and the data analytics service provider.
Minimum Pricing: about >$1000 for one week.
Other considerations:
Time and effort needed to find a reliable agency
Uncertainty in quality if outsourcing to international companies
Uncertainty in ROI and value-added to business 
Lastly, using a data analytics tool
Another method for data analytics is to equip one of the employees with a data analytics tool. This employee can be a marketer, they're not a data analyst, but they have experience writing ad copy and designing marketing collateral.
Pros: The business owner can do data analysis in-house with that employee, who is already familiar with the business.
Cons: There will be some big "buts" here.
Adopting a tool is more complicated than it sounds. Though it may seem like a data tool is the most viable solution, jumping to that conclusion is rather complicated due to how data tools are provided and deployed.
Besides the variance in price tag and functionality of data analytics tools in the market, they also entails a lot of additional costs, which causes several main issues, such as:
Purchasing a data analytics tool locks you in. Data tool vendors these days typically function with a monthly/annual subscription or SAAS (software as a service) model.
The installation and implementation process are sophisticated. This may require qualified IT consulting for the change management.
Due to high friction in moving data from one data system to another, changing tools is criminally expensive and time-consuming.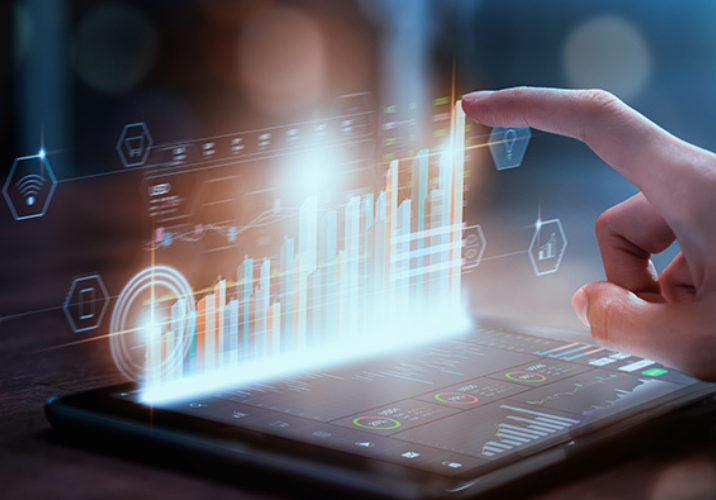 If a business owner goes through all of this effort to buy a data tool and, after several months, realizes that it was the wrong tool to meet their business demands, the high switching cost of finding a new tool can be paralyzing.
What's more, most data tools require a degree of expertise to deploy and put into use.
Several tools can create sleek dashboards and charts, but the greatest problem for the marketer can be how to interpret the dashboard metrics into business insights and thereby developing an actionable marketing strategy.
And even if there is a clear trend, it's uncertain whether the marketer is confident about the tool enough to come to sound conclusions. As data is unstructured, looking at graphs and charts does not mean gaining actionable insights.
All data tools require technical expertise to some extent, to properly interpret every graph, p-value, and z-score. Thus, the value of the tool for enabling the marketer to perform in-house data analytics completely depends on their data knowledge.
Minimum Pricing
Around $849 annually per user ($70 monthly)
Other considerations:
Time and effort to seek for an appropriate tool.
Spending time on asking for quotes and comparing prices
Time and/or money (if hiring IT consultants) to deploy and integrate the tool with the business, and available data infrastructure.
High uncertainty of ROI in that Sam potentially lacks the expertise to correctly interpret the data.
Inflexibility since many tools lock users in for at least one year.
Time (2–3 weeks) if the business leader wants to change tools and deploy the new system
Wrapping Things Up
Above are some considerations about data analytics pricing you need to look into carefully, including but not limited to pros and cons, time and effort spent, technical expertise needed. Examine them carefully before coming to the final decision. If you're interested in outsourcing data analytics, please have a look at service provided by Synodus.
We are sorry that this post was not useful for you!
Let us improve this post!
Tell us how we can improve this post?