6
minutes read
As the value of data visualization has become widely recognized across companies of all sizes, many data visualization tools have been developed for the convenience of users. But in the sea of tools like it is today, how can you find a suitable one for yourself?
What Are Data Visualization Tools?
Data visualization tools are designed to create visual presentations for large sets of data. With the assistance of data visualization software, data designers can deal with data sets of millions of data points and have the process of inputting and visualizing data automatically with built-in templates.
Some common data visualization techniques included:
Charts: line, bar, pie…
Plots: bubble, scatter…
Diagrams
Maps: heat maps, geographic maps…
Matrices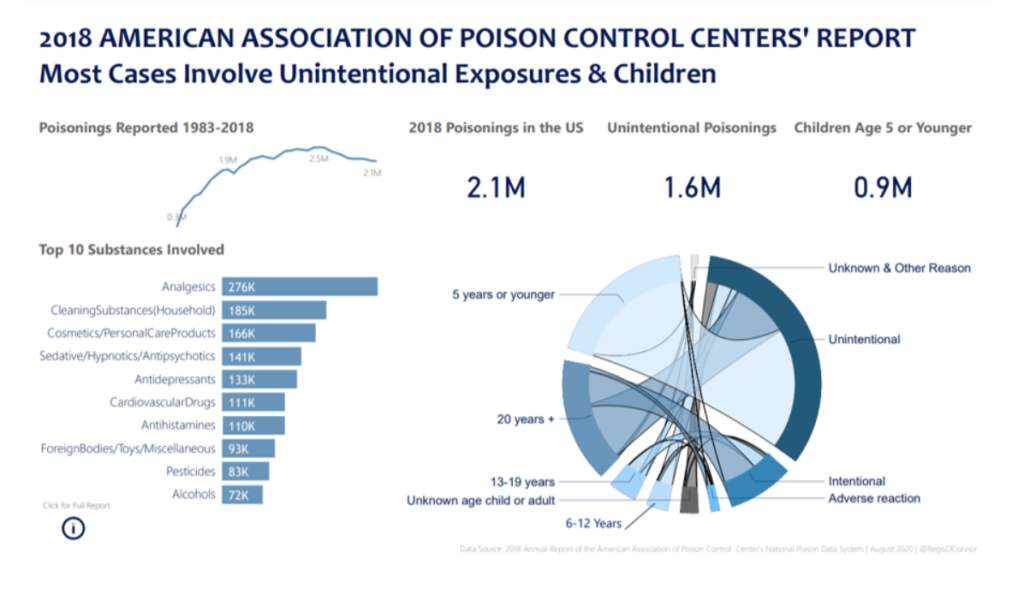 Why are data visualization tools important?
Because data sets with millions of data points are impossible to work and draw conclusions from. Data designers need these tools to make charts and graphs visually understandable when presenting reports. Decision makers can then draw valuable insights from the visual reports.
So, what are the best tools for data visualization?
The best data visualization tools are Tableau, QlikView, Microsoft Power BI, Plotly, Sisense, Excel, Zoho analytics, Infogram, Datawrapper, and Google Charts. They are also the most popular data visualization platforms because of their ease of use, various visualization styles and ability to handle large data sets.
How to Choose The Best Data Visualization Software?
We have gathered advice and experience shared by experts, extracted from books or communities of tech- savvy users. Here are 11 expert tips to choose the best data visualization software.
Tip 1. Opt for tools with streaming support for fast-paced message
There are many different types of data, and each refers to a different rate of change. For instance, while financial results can be measured every month or year, time series and tracking data are constantly changing.
Based on how it changes, you may consider dynamic representation (steaming) or static visualization.
Tip 2. Consider your strategies in integrating tools
When using a platform or software for multiple purposes, you'll see most capabilities overlapped. However, there are some significant differences that your organization will perceive. This can be design style, data volume, developer limits or team size.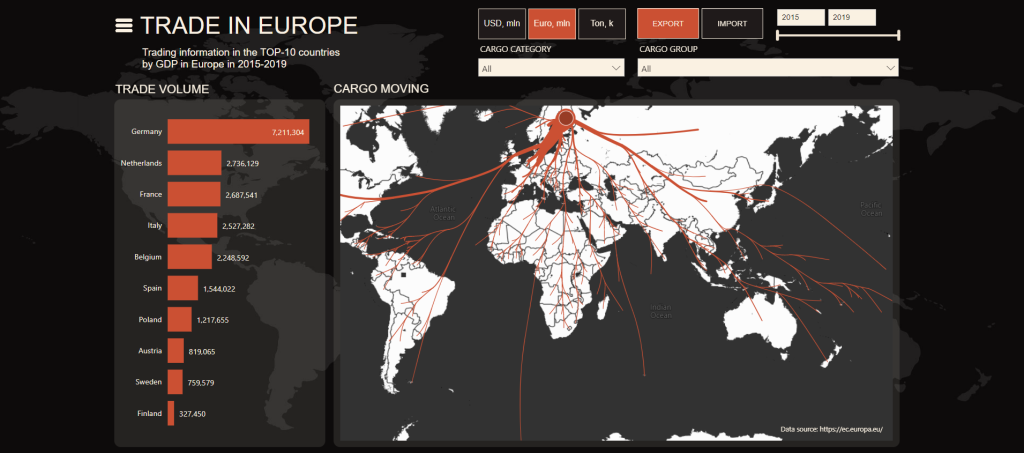 You can consider these criteria to select the right tool:
The ease of use
The ease of Integration
The pricing of hardware, software or operation
Technical expertise and skills required
Amount of time for deployment
Supported data
Data permission
Data preparation
Budget
Tip 3. Prioritize tools with animation or dynamic data features
According to Forrester analyst Boris Evelson and Noel Yuhanna, there are six characteristics which can identify advanced tools from simple static graph. They are:
Dynamic data
Connected multidimensional visualization
Visual querying
Animation
Personalization
Actionable alerts
Tip 4. Go for tools that intermix various data factors and resources
Your metric values are comprised of different components rather than just trends over time. For example, revenue might originate from various products or sales lead types.
The next step is to visualize how the various small factors contribute to the overall performance.
Tip 5. Balancing between functionality and needs
To find the right software for data visualization, you must balance between business needs and technical requirements. Besides, you also need to determine training schedules and decide whether to add components to your current technical structure for covering all business needs.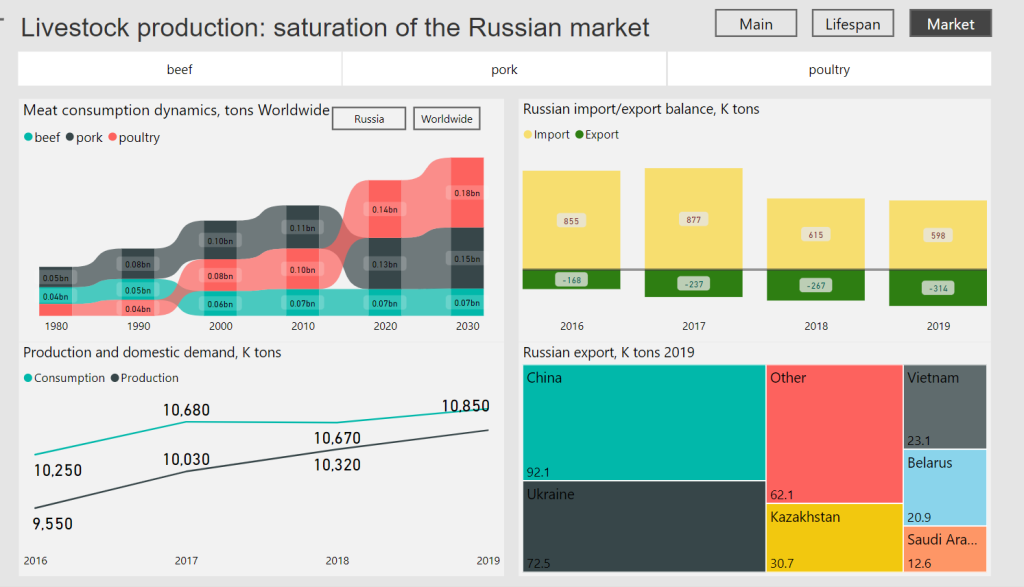 Based on your company's current situation, you may decide whether to build an in-house team or hire a data analyst just to help you with data visualization or get a data analytics agency do it for you. If you are not sure which to choose, we recommend you should partner with agency first to save a lot of time, money & efforts before making any further steps in building data-driven culture for your business. Just like how one of the biggest commercial banks in Vietnam has done to boost its organizational effectiveness by outsourcing us to help them with report preparation!
Tip 6. Find a tool with intuitive dashboards
A powerful data visualization dashboard should be a few things simultaneously. For beginners, it should be pleasant looking. It is clear and easy to follow with some pops of colors amid adequate whitespaces. Too white is boring and too much color is striking and overwhelming. The dashboard should be balanced between these two.
However, good looks are never enough. The dashboard should be able to accurately summarize all the major pieces of data.
Tip 7. Go for a tool that makes your data meaningful
During the analysis and scanning of top data visualization tools, you should keep in mind to choose the most meaningful format to present your data.
What are the most helpful communications formats to your audience?
Is it possible that your audience physically carry an executive summary or fact sheet with them from one customer site to another?
Are they likely to delete the pages or chapters from a report that most relates to their research?
The format of your piece should be defined by the purpose of the information. And of course, take advantage of visuals as well.
Tip 8. A powerful tool should maximize clarity and minimize visual boat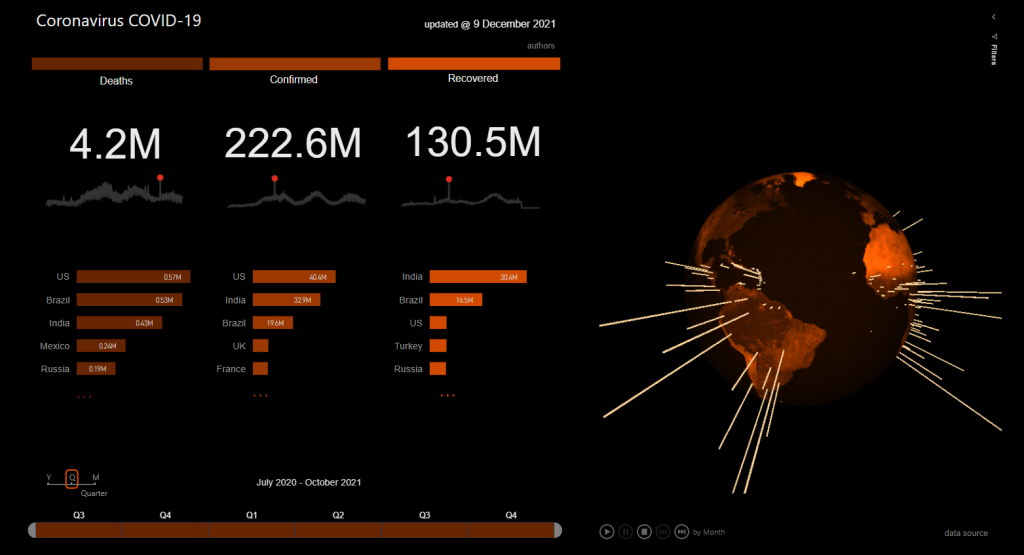 If a tool fosters cooperative communication, it should follow Grice's principles, including:
Maxim of quantity: Be informative, without mentioning abundant detail.
Maxim of quality: Be truthful. Always!
Maxim of relation: Be relevant!
Maxim of manner: Be clear. Stay away from ambiguity.
Tip 9. Define what visualization you expect before choosing a tool
When deciding on a visualization tool, it really all depends on your skills, the purpose of the visualization, time constraints, and many other factors as well. But first, draw your desired visualization first.
Tip 10. The form of your data visualization should follow its function
The visualization you create depends on:
The questions you are attempting to ask
The properties of your data
How you want to present and convey your insights to others
For instance, showing the connection between discounted products and their profitability requires a different visualization from showing the growth in sales quarterly.
Tip 11. Distinguish between presentation and exploratory graphics
Presentation graphics are like proofs of mathematical theorems, which might reveal nothing about how a result was reached, but they should offer compelling support for its conclusion.
Exploratory graphics are used for searching for results. A host of them may be used, and they should be time-saving and informative rather than slow and accurate. They are not meant for presentation, so detailed captions are not necessary.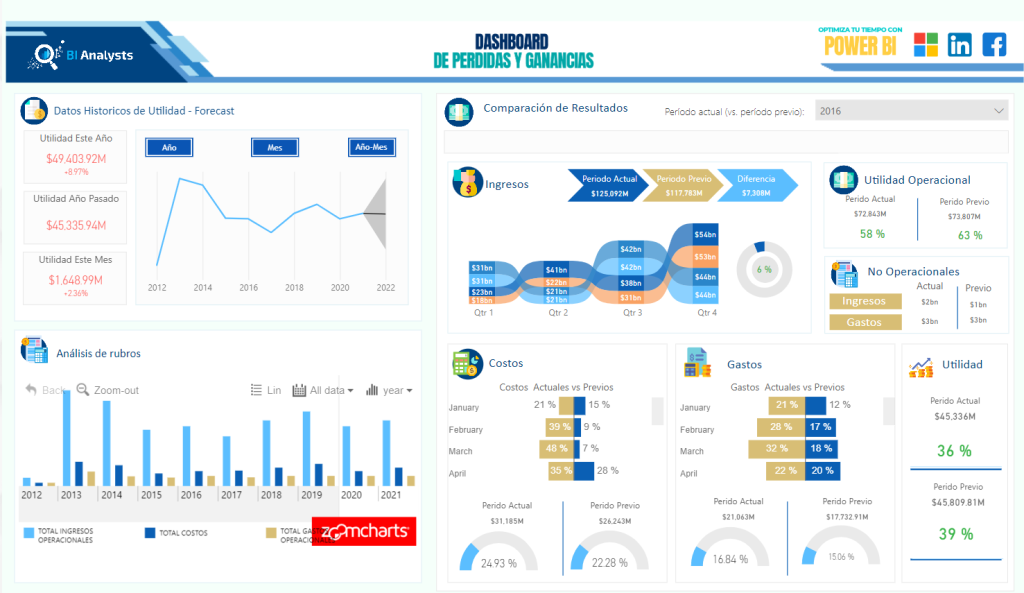 A presentation graphic will be viewed by thousands of readers while thousands of exploratory graphics may just be made for one analyst.
Top 10 Data Visualization Tools (Free & Paid)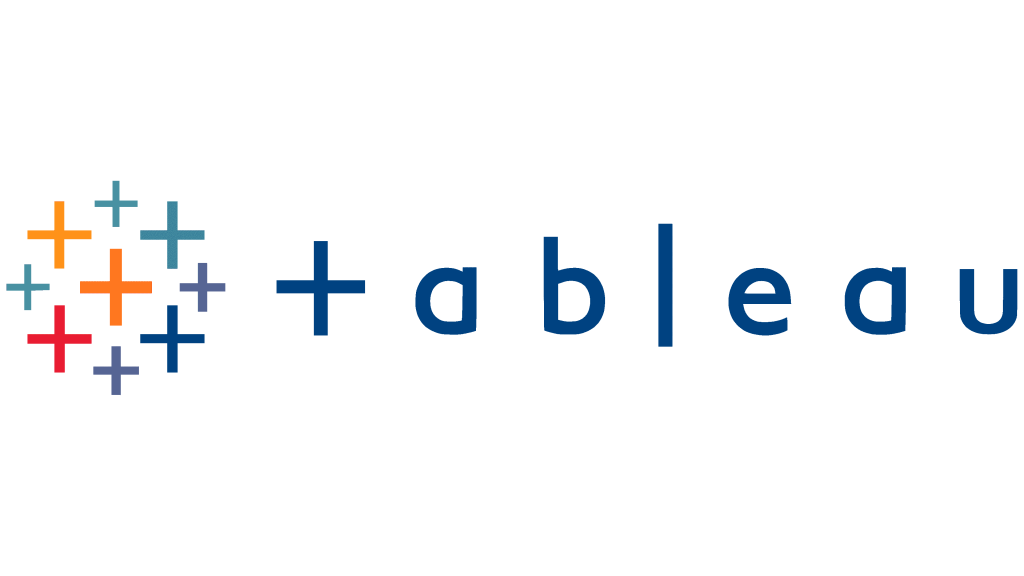 Tableau offer diversified data visualization for: Desktop app Server and hosted online Free public The data sources are various such as CSV files, Saleforce data, Google Analytics data. It also supports multiple chart formats with a plus point of mapping.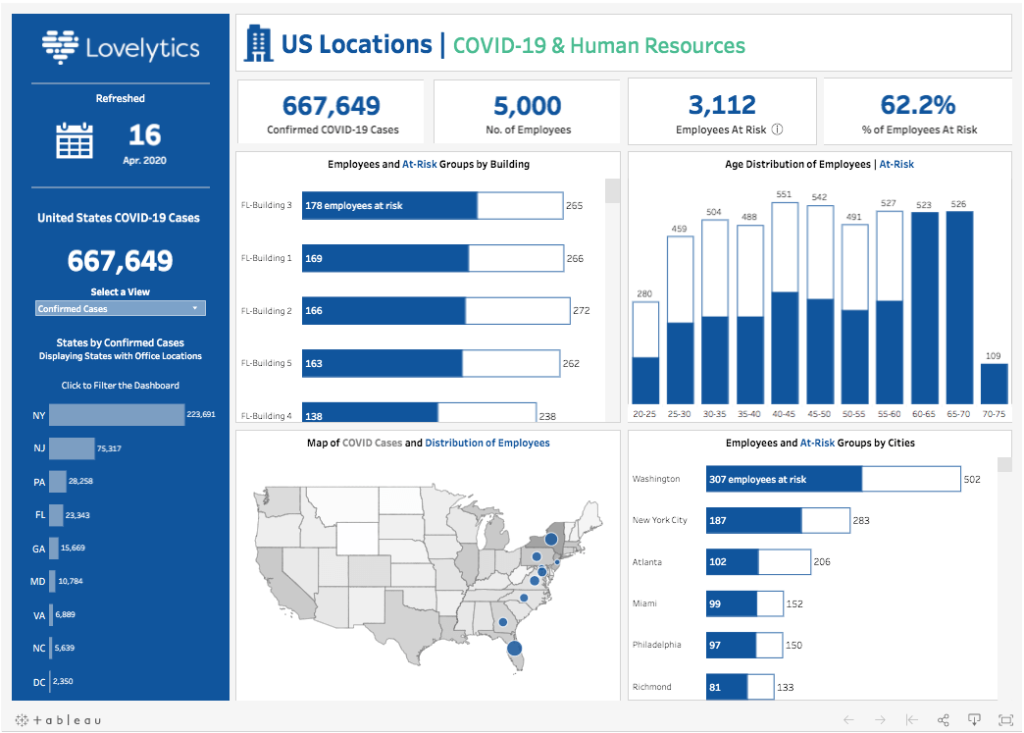 The Tableau public version is free and powerful to create data visualizations with various settings. If you're interested, Tableau has a gallery for visualizations submitted by public users. This can be a source of examples and inspire others to make the most out of Tableau.
Pros:
Data sources are various (hundreds of options).
Mapping feature.
Comprehensive learning resources with tutorial videos for users.
Cons:
There is a free version, but the paid plan is rather expensive.
If you use the public version, your data analysis is not private.
Pricing:
Starting at $70 per user/month.
Free option available for the public.
---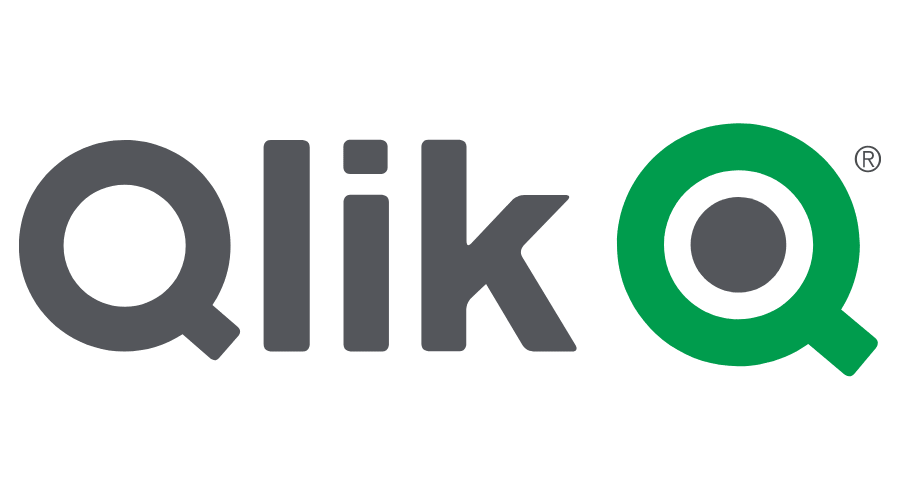 There are more than 40,000 QlikView users in 100 countries worldwide. It's not an understatement to say that QlikView is among the most popular data visualization tools.
It's designed for BI activities, reporting and analytics for enterprises. It offers great features and easy customization for visualization.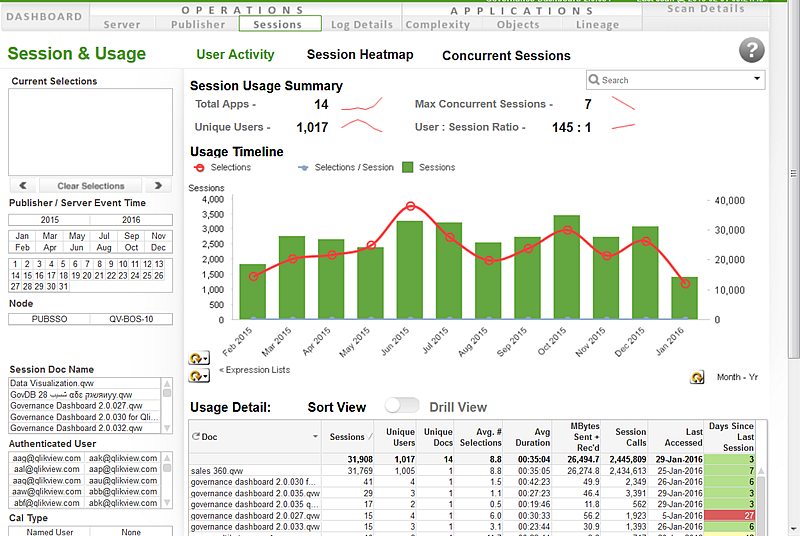 Pros:
The interface of this tool is user-friendly.
Stunning visualizations.
Trouble-free maintenance.
Cons:
Limited in terms of RAM.
Not good customer support service.
Pricing:
Get quote.
Free trial available.
---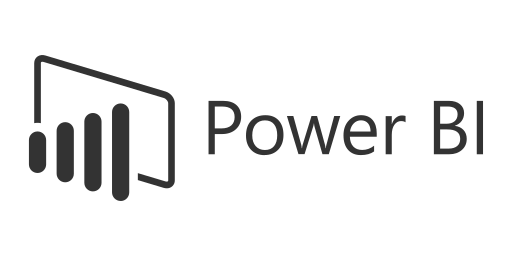 Power BI by Microsoft is one of the best data visualization tools because it provides a complete solution. Its data sources are various, including: Teradata, Salesforce, PostgreSQL, Oracle, Google Analytics, Github, Adobe Analytics Azure, SQL Server, Excel.
Power BI offers both cloud deployment and on-premises installation. If you use the enterprise level, you will experience real-time insight and great visualization.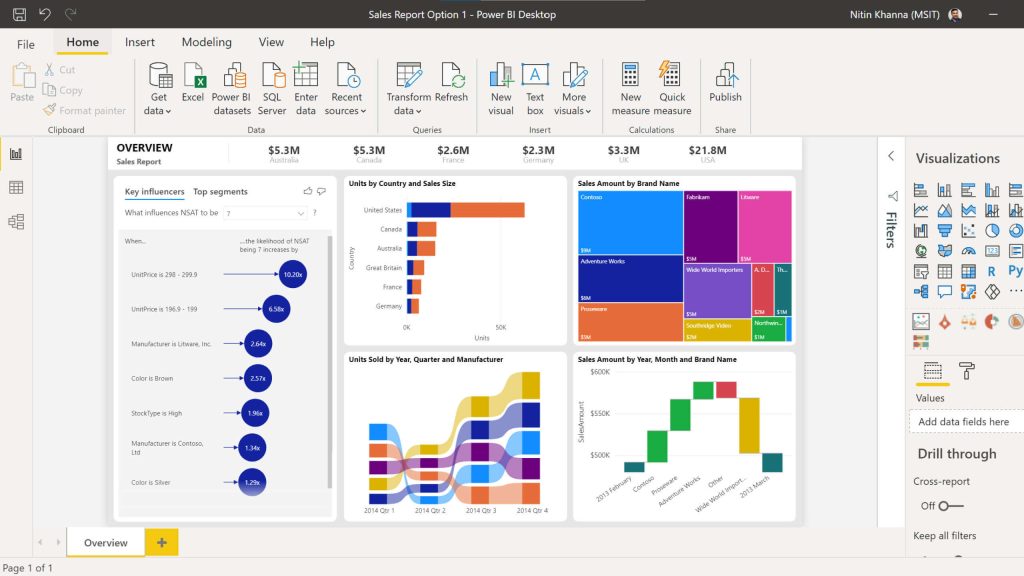 Pros:
It's user-friendly;
No need for tech support;
Integrates seamlessly with your existing apps;
The dashboard is personalized;
High-grade security;
Compatible with Microsoft products
Cons:
Can't work with multiple datasets.
Pricing:
Starting at $13.70 per user/month;
Free trial available.
---

Among the free data visualization tools, Plotly is a good choice with full integration with programming languages: Matlab Python R With these programming languages, you can create complicated visualizations. Plotly offers both cloud and on-premises installation.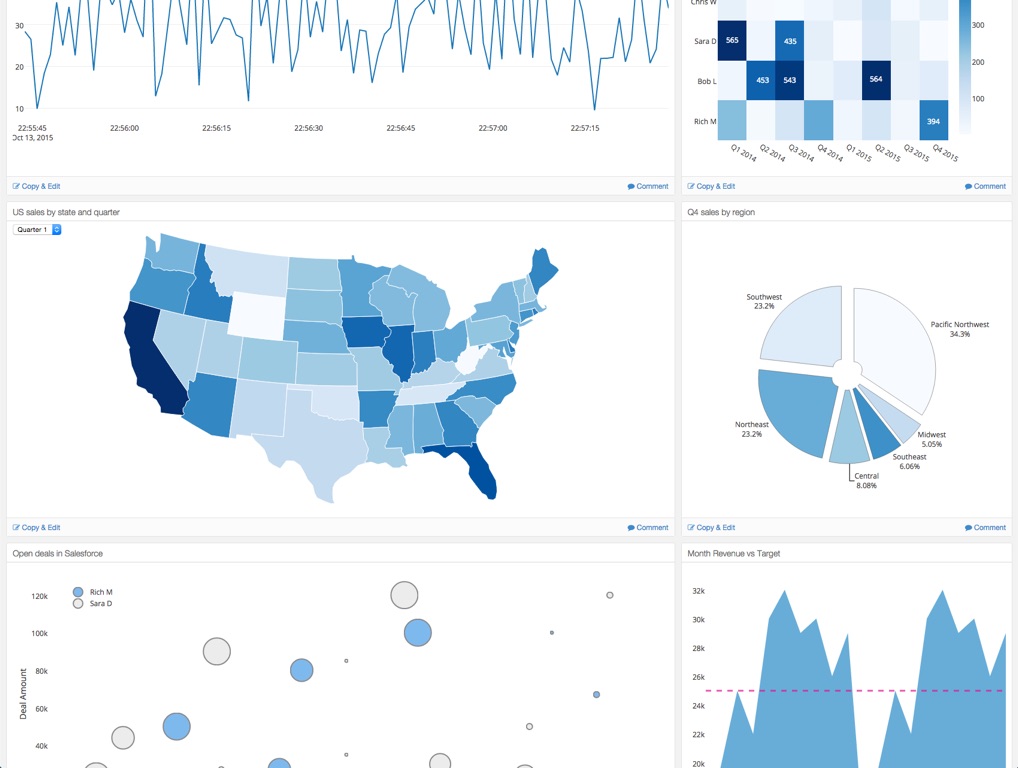 Pros:
Free and open-source;
Users can edit charts online;
Users can export high-quality visualization images;
The interface is interactive and user-friendly;
Easy for sharing thanks to server hosting.
Cons:
The free plan is limited in terms of features;
It's quite confusing because of screen flashings;
It can be slow sometimes.
Pricing:
Free plan available;
Get quote for paid plans.
---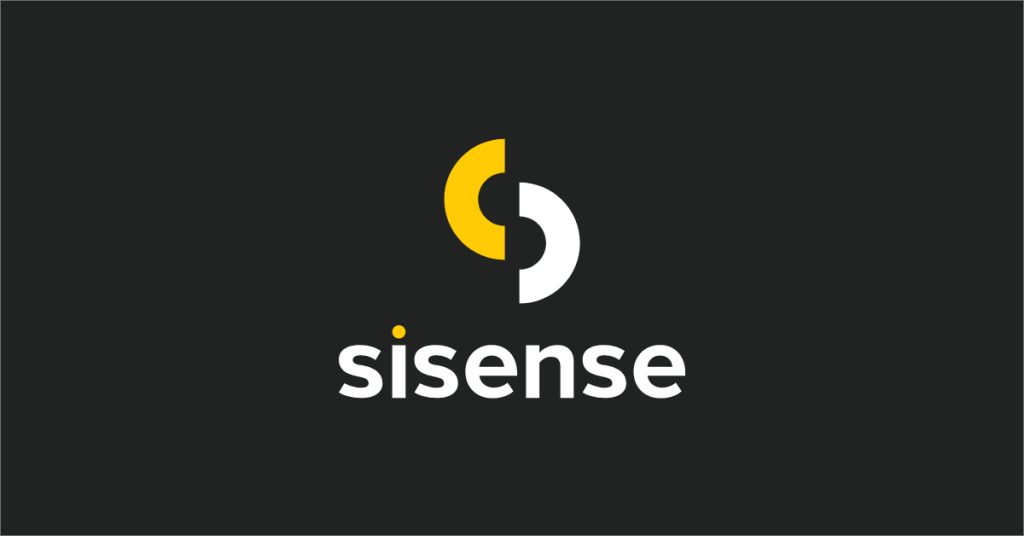 Sisense is among the top data visualization tools that decision makers prefer. It can identify data patterns and make statistics for making data-backed decisions.
Users can access the data analytics instantly at any given time. Sisense data visualization has comprehensive features, so it may not be suitable for beginners.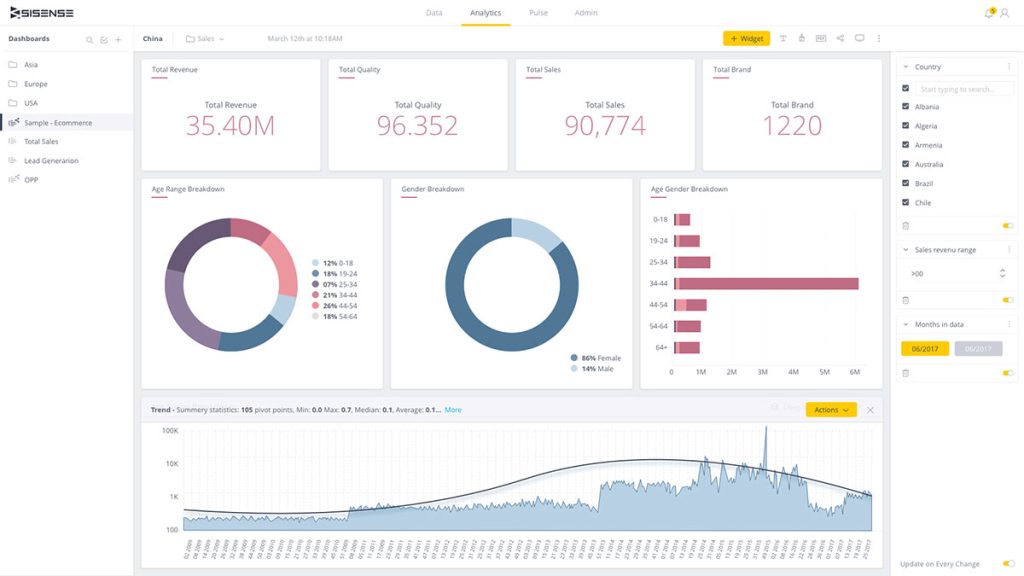 Pros:
Suitable for projects with massive datasets;
Good interface;
High-class customer support;
Quick upgrades;
Good customization.
Cons:
It's complicated for a self-service (BI) tool;
Limited visualization versions;
Developing and maintaining analytic cubes is difficult.
Pricing:
Get quote;
Free trial available.
---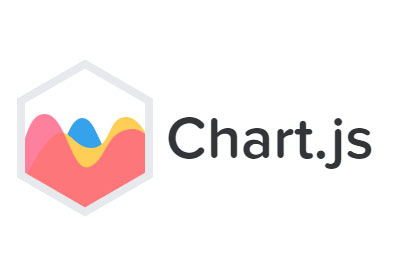 Chart.js provides a simple solution for visualizing data with 8 chart types. The best thing about this tool is that it's open-source and provides a flexible JavaScript charting library. It's responsive and suitable for visualization to view on mobile devices.
Chart.js employs HTML5 canvas for output, that's why the charts are cross-browser compatible.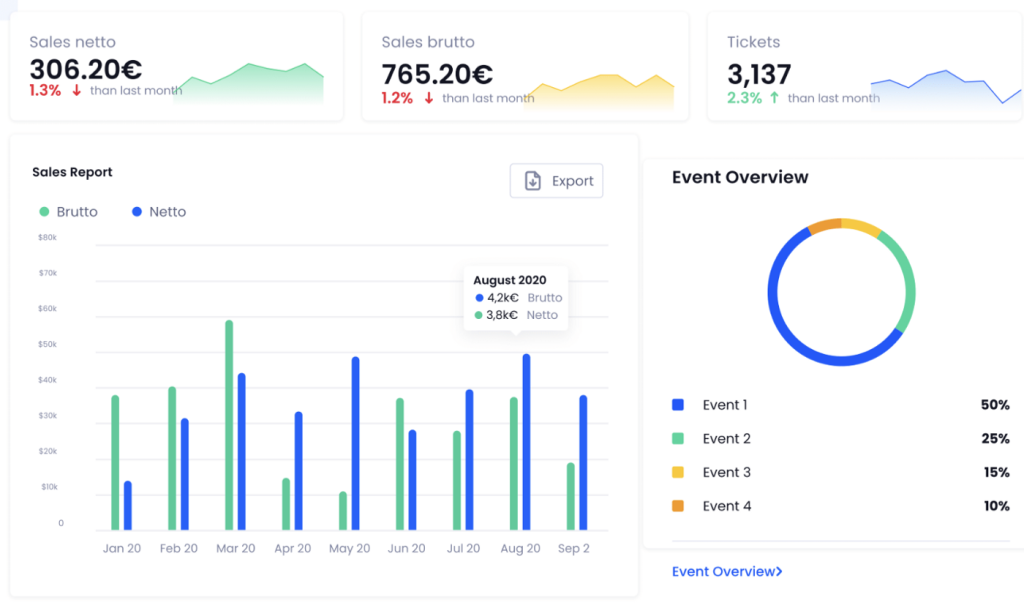 Pros:
Free and open source; Responsive on mobile;
Cross-browser compatible;
Animation and interaction available.
Cons:
Limited chart types;
Limited support (only the official document)
Pricing: Free
---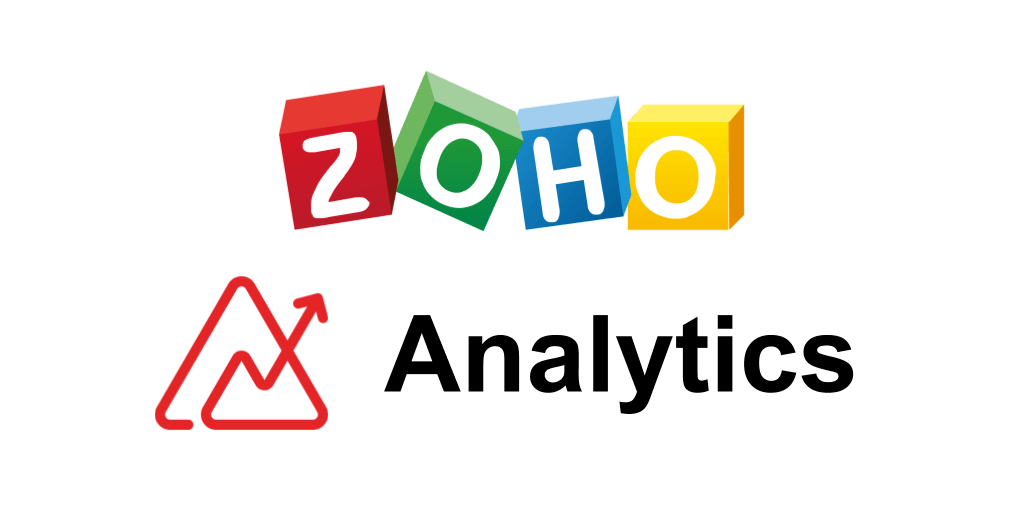 Zoho Analytics is specially designed for BI (Business Intelligence) visualization. This tool is popular for visualizing information of sales, marketing, profit, revenues, costs, and pipelines. The dashboard is user-friendly for creating reports.
Despite not having a free plan, Zoho Analytics has various paid plans with features suitable to your requirements.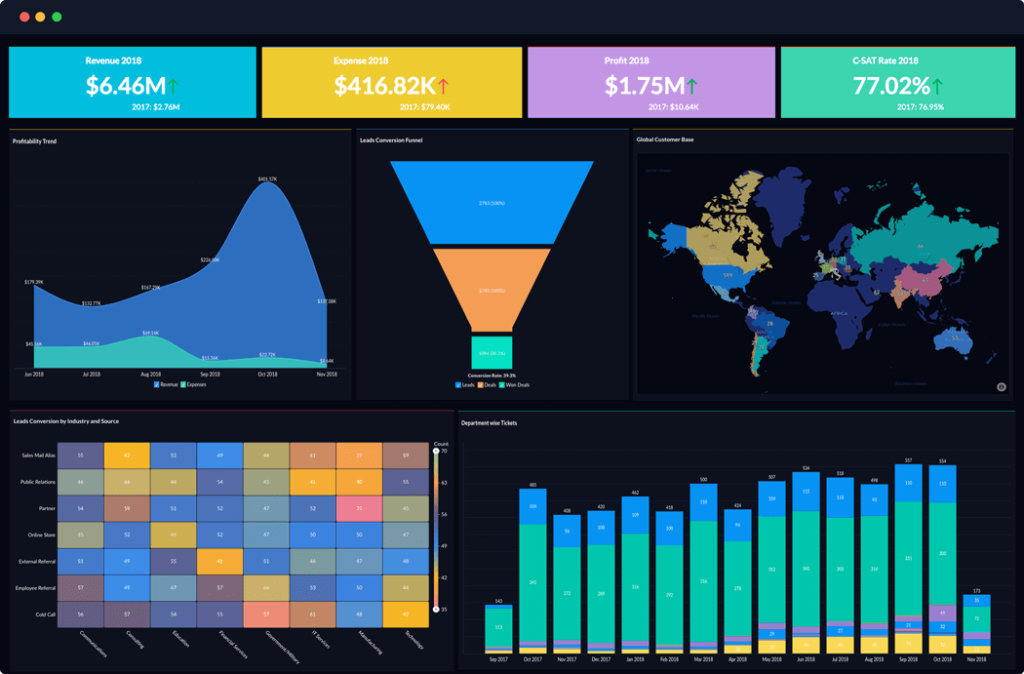 Pros:
It's dedicated for BI reports;
It's suitable for sales and marketing professionals.
Cons: It only has paid plans.
Pricing: Starting at $30 per month.
---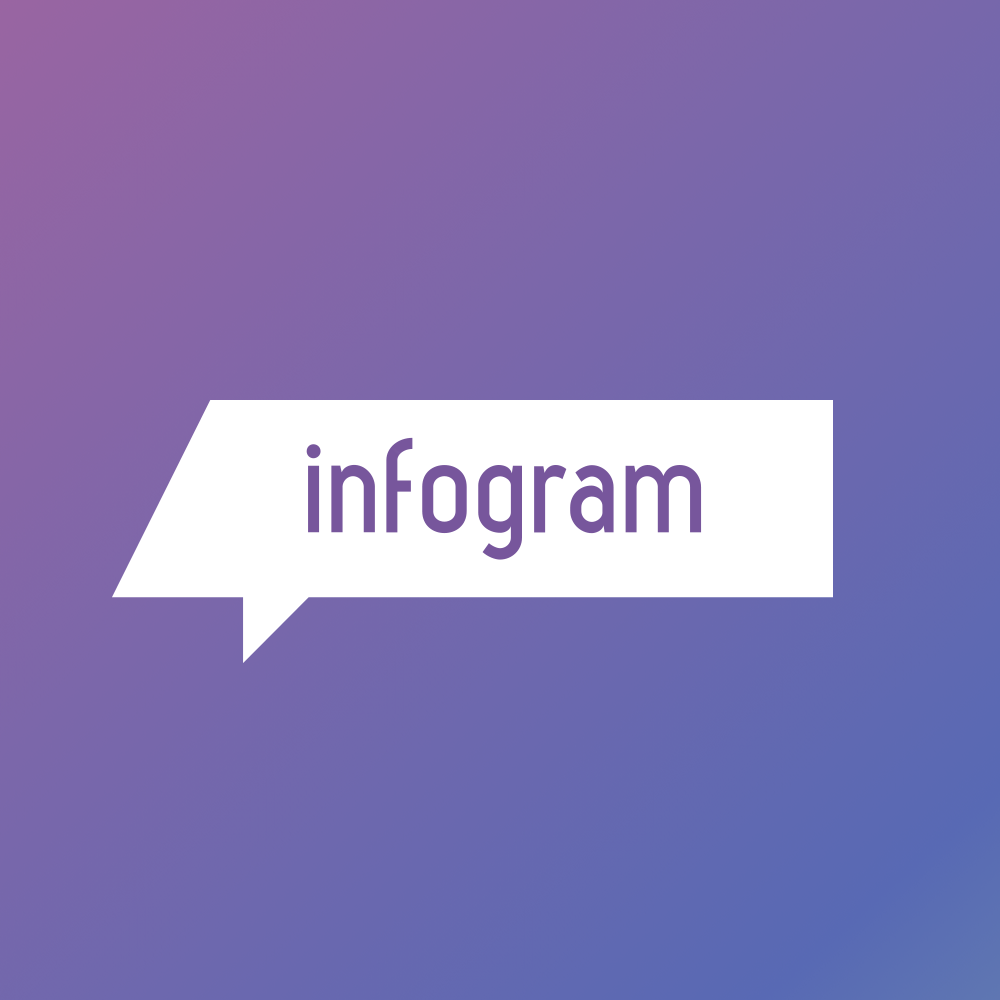 Apart from reports, charts, maps like other top data visualization tools, Infogram is also well-known for the function to create data visualization infographics. This software is beginner-friendly thanks to its drag-and-drop editor.
You can export the visualization graphs to image files (.PNG, .JPG, .PDF) and GIFs and embed it in reports, documents, or HTML (to use online). If your website is built on WordPress, you can find a Infogram plugin on WordPress for easier embedding visualization on website.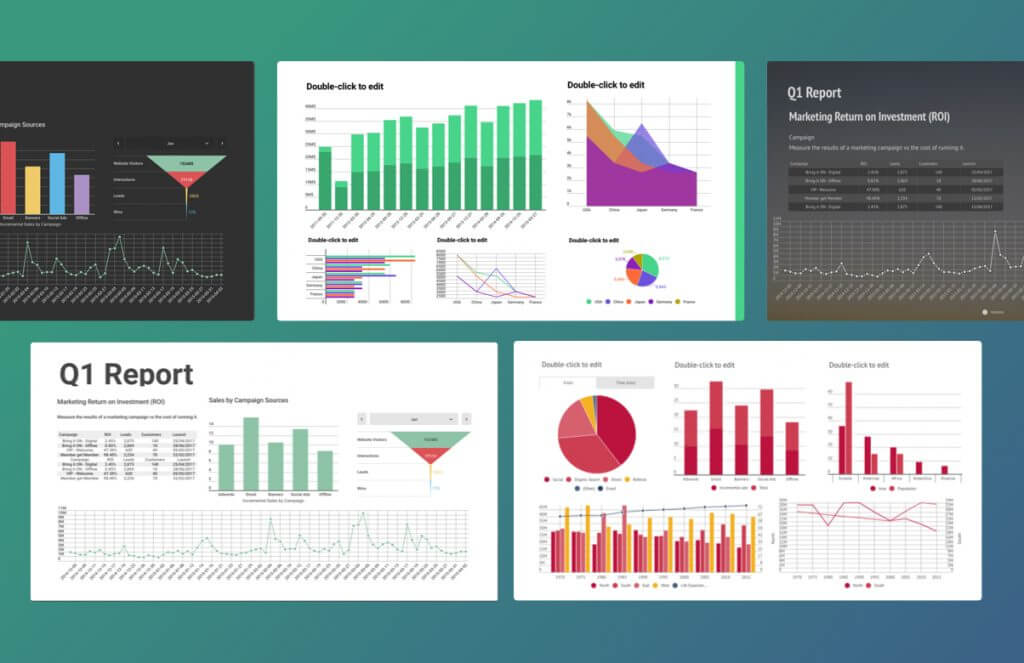 Pros:
It offers over 35 chart types and 550 map types;
Drag-and-drop editor;
API for importing additional data sources
Cons: Fewer built-in data sources compared to other tools
Pricing:
Free plan available;
Paid plans starting from $25 per month.
---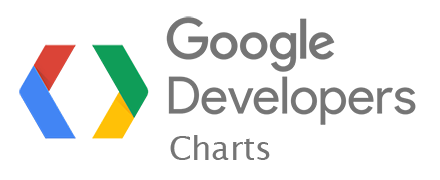 Google Charts is favored by professionals because it is a powerful and free data visualization tool online with 18 chart types. It's designed to create interactive data visualization for the web. It employs HTML5/SVG technology to generate charts.
The data sources are also diversified, including: Google Spreadsheets Google Fusion Tables Salesforce Other SQL databases A plus point of Google Charts is the ability to customize charts completely through simple CSS editing. There is also a Google community with active member that frequently share their new charts with other users. You can find them in a gallery on Google's website.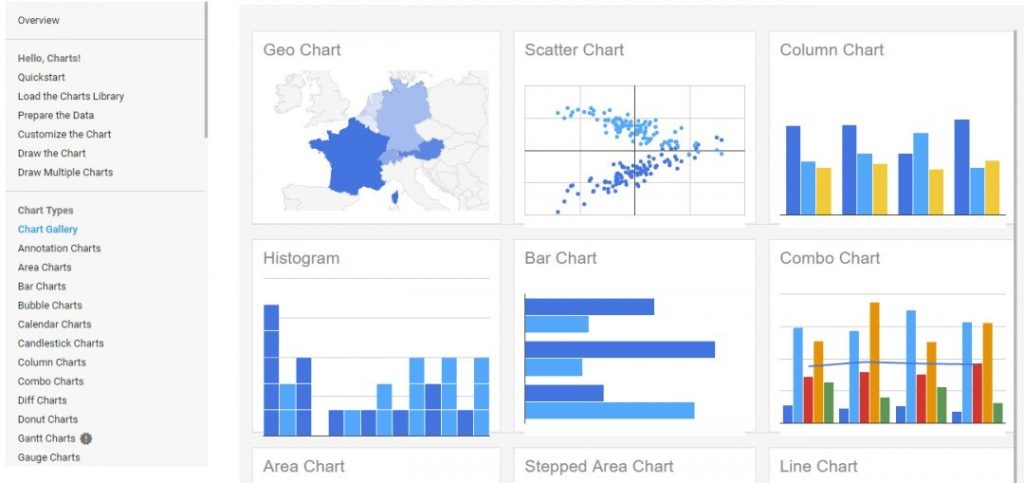 Pros:
Free; Various chart formats;
Cross-browser compatible with HTML5/SVG;
Compatible with dynamic data.
Cons:
Pricing:
---

Datawrapper is an interactive data visualization tool that allows you to create charts and maps. You can embed them on the web. It is limited in terms of data source, but it provides various visualization stye: Column Line Bar charts Election donuts Area charts Scatter plots Symbol maps Locator maps.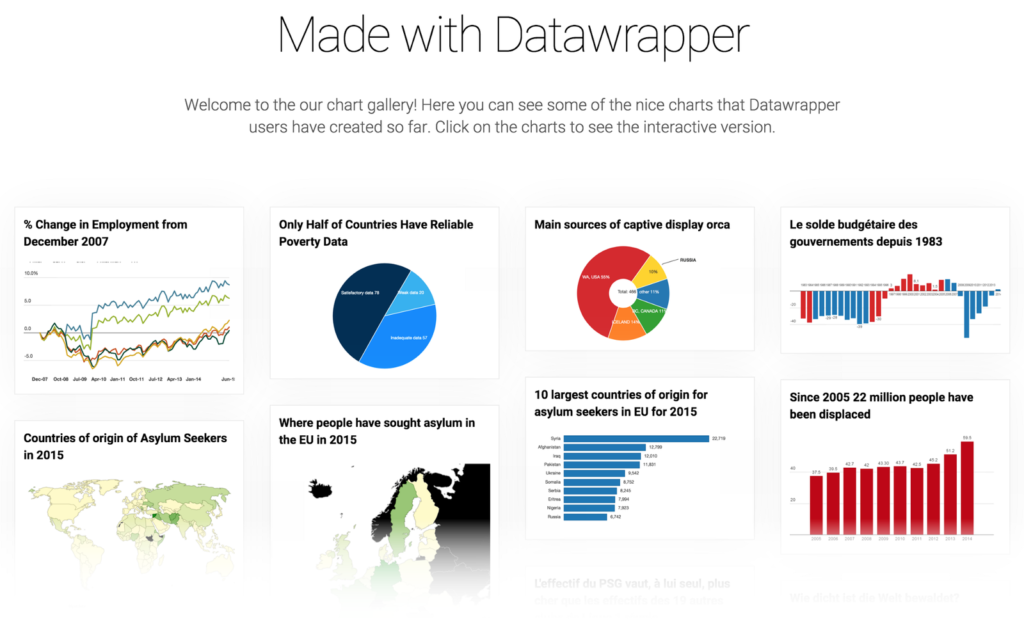 Pros:
Designed for newsroom data visualization;
Free plan is suitable for smaller sites;
Tool includes a built-in color blindness checker.
Cons:
It doesn't integrate with the data sources;
Time-consuming and prone-to-error to manually copy data into the tool.
Pricing:
Free plan available;
Paid plans starting from $39 per month.
Choosing the right data visualization tool is only the initial step, there is still a lot of work to get done from inputting data sources, setting up the tool, and training for employees to make the most out of the tool. Not to mention that, how you extract insights to make informed decisions after data visualization would be another challenge you need to tackle.
| | |
| --- | --- |
| In case you do not know where to start, Synodus's seasoned experts, armed with expertise in AI & Data Analytics, could guide you step-by-step through choosing data visualization tools to creating your first analysis reports to generate valuable insights from them. | |
| | |
The Bottom Line
Above are 10 top data visualization tools (free and paid included) and 11 expert tips on how to choose the best one for your company. Take every factor into deep consideration, and they sure assist you a lot in making every decision in the future!
Follow us on LinkedIn, Twitter, and Youtube to be informed about the latest news and information about Data Analytics.
We are sorry that this post was not useful for you!
Let us improve this post!
Tell us how we can improve this post?