2
minutes read
In the age of innovative technology, retail e-commerce presents a number of opportunities for augmented reality (AR) to thrive. As a result, augmented reality applications are becoming more popular, such as showcasing furniture and objects in your home with mainstream companies like IKEA and Home Depot or virtually trying on high-end fashion brands like Louis Vuitton and Gucci. Augmented Reality, which was formerly thought to be a nice-to-have feature, has quickly grown into a must-have technology for merchants.
This blog will show you the benefit of implementing AR and how retail analytics utilises AR in e-commerce businesses.
What is Augmented Reality (AR)?
Augmented reality (AR) is an enhanced representation of the actual physical world that is achieved through the use of digital multimedia components, audio, or other sensory stimulation transmitted via technology.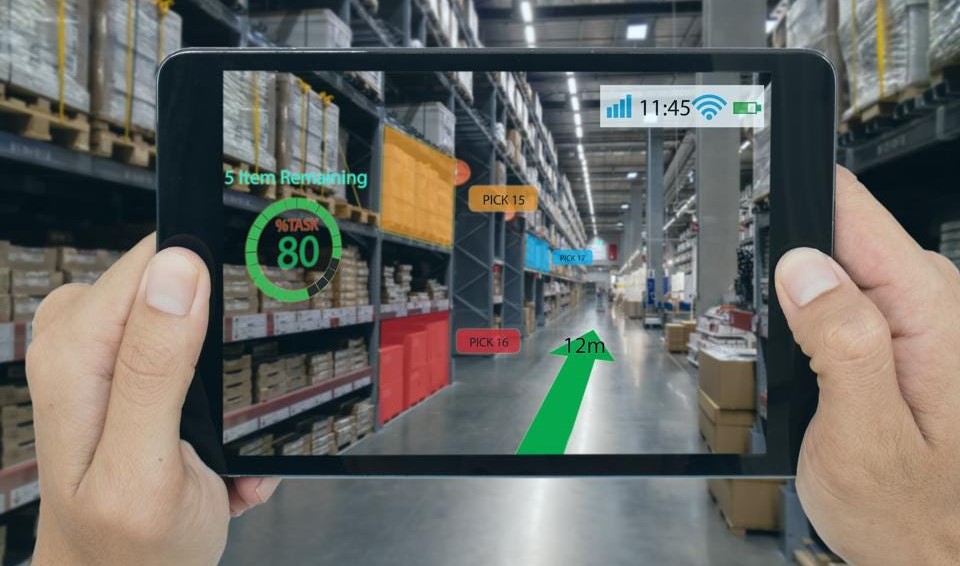 One of the difficulties of online shopping is that it lacks a full sensory product experience. AR enables e-commerce shoppers to preview goods or experience services in their own space and on their own time before placing an order. Moreover, using augmented reality helps e-commerce businesses communicate with customers, as well as engage them after they've made a purchase.
Depending on the purpose of your e-commerce business, there are several types of AR applications to choose from:
Marker-based AR:

When an AR device detects a marker, the app displays a 3D version of the corresponding object.

Markerless AR:

The user can set a virtual product wherever they like.

Location-based AR:

Uses geolocation to present online content in certain areas.

Projection-based AR:

Involves projecting artificial light onto real objects and enable users to interact with it.
Learn Retail Analytics Courses, Books & Reports
Why is AR important to e-commerce businesses?
According to Retail Perceptions research, 40% of buyers are more willing to purchase a product if they can experience it through AR. Moreover, 61% of shoppers prefer to buy from merchants that provide augmented reality over those that do not.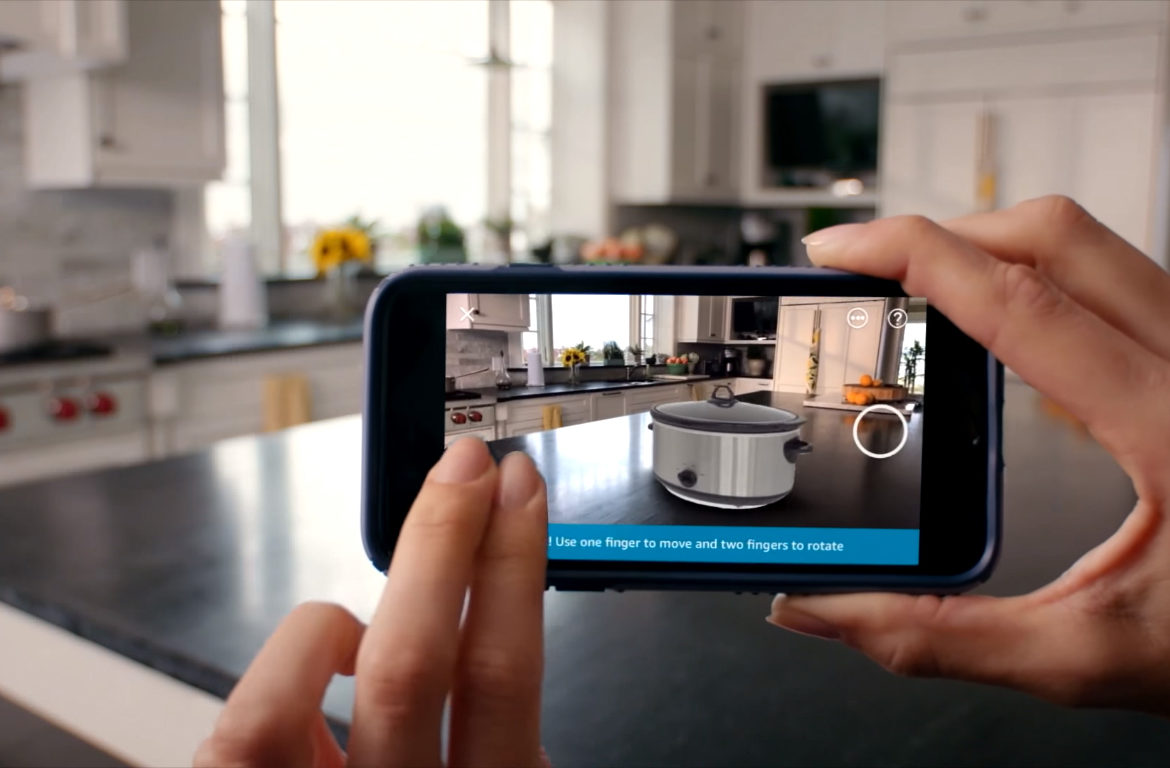 This is because AR makes it easier to portray products and offers the consumers a clearer understanding of the item they're purchasing.
AR is one of the solutions, read the other solution: 2 Ways Retail Analytics Can Boost Your Merchandising Effectiveness
Augmented reality (AR) is undoubtedly the future of online shopping. This innovative technology has several advantages to offer e-commerce retailers:
Personalise online shopping experience

Improve conversion rates

Reduce return rates

Increase customer engagement

Reach new customers

Effective visual merchandising

Analysing buyers' behaviours
Application of Augmented Reality (AR) in Retail Analytics
Recommendation engines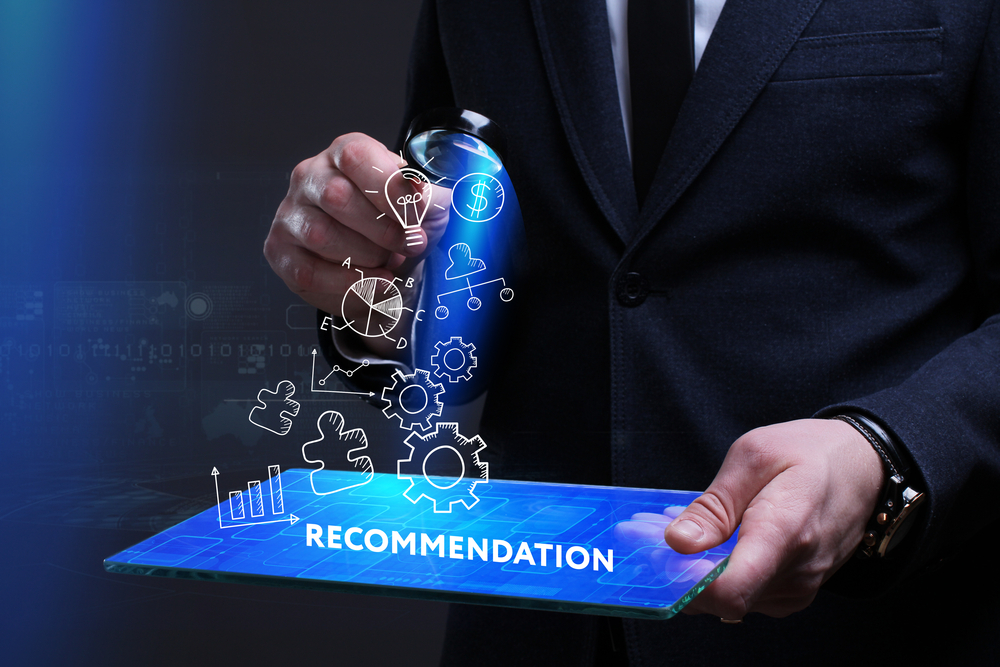 E-commerce businesses have used analytics to provide personalised product recommendations to their customers. Online retailers can give personalised product recommendations using AR-enhanced in-store shopping experiences by studying purchase behaviours and forecasting future demands. These customised notifications, similar to online shopping, can be delivered to customers based on their geographical location and behaviours during natural browsing points.
Assessment for campaigns
Thanks to augmented reality, retailers may obtain feedback on their display strategies faster than ever before. AR experiences can be used to evaluate advertising, displays, signs, and other promotional materials. These applications may then provide real-time data on the efficacy of these campaigns, allowing merchants to iterate on campaign concepts fast and cost-effectively before investing in massive resources.
More info on Retail Analytics Use Cases
Collecting data
With the data collected from different AR platforms and applications, retailers are better equipped to analyse customers' habits and the elements that influence their buying choices.
E-commerce managers can test a wide range of AR applications to ensure that you provide the best experience to the customers. As a result, you can promote and market future products and services.
A retail business generates a significant volume of data, and AR delivers more tangible data for decision-makers. For instance, the Virtual try-on solutions, which are being used by many retail companies, can reveal which trends are on the market and which need to be dismissed or reconsidered.
The bottom line
The existence of Augmented Reality (AR) has transformed our shopping behaviours and how we interact with our surroundings. With visuals and content layered on our immediate physical environment, this technology provides an entirely new level to explore. While AR is in its early days, it is crucial for e-commerce pioneers to recognize enormous potential of Augmented Reality and how it could thrive with the power of retail analytics.
We are sorry that this post was not useful for you!
Let us improve this post!
Tell us how we can improve this post?