3
minutes read
Data analytics can be a powerful tool for businesses, but it's not always an easy process. In fact, there are many challenges that companies face when adopting a data analytics method.
In this article, we'll discuss some of the most common challenges that companies face when implementing a data strategy and what you can do to overcome them.
What are the challenges when operating data analytics in your business?
Beginning data analytics adoption
When you first start using data analytics, it may seem overwhelming and confusing. You may have no idea where to start or what questions should be asked. This can make it difficult for you to find meaningful insights from your data. It also takes time for businesses to understand how it works and how they can use it to improve their performance and make better decisions.
Book a free consultant on data analytics with us!
To deal with this, you should consult with experts who can guide you along the way so that you do not waste time searching for answers or making bad decisions due to a lack of knowledge about how data analytics works.
Integrating data analytics with business strategy
Data analytics can be applied to many different departments within your organization – from product development to customer service. However, before you can apply it successfully, you need to ensure that your organization understands how it fits into your overall strategic goals and objectives. If you don't do this upfront, then the results of your efforts might not align with what management wants or expects from you as an analyst.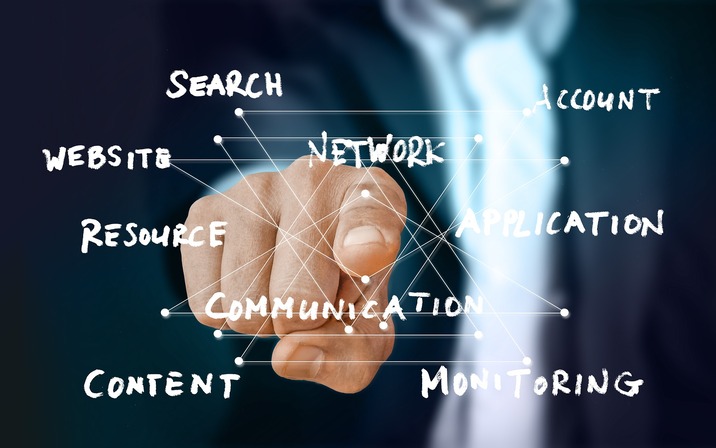 You may want to start with some questions: What does my business do? How does it differ from competitors? What market opportunities are available to us? What are our strengths and weaknesses? How do we compete in the marketplace? What kind of customers do we want to attract? Answering these questions will help you effectively implement data analytics and make sure it adds value to your company.
Furthermore, there is a need to have a proper collaboration between IT teams, executives, and analysts to ensure that data analytics aligns with business goals.
Overwhelmed data
Another challenge you might face is having too much data to analyze in the first place. There are many different sources of data and each one needs to be managed separately so that it can be analyzed properly by your team members. This creates confusion and makes it difficult for your team to find meaningful results from their efforts.
The solution here is that companies should create a strategy for collecting as much information as possible and then prioritize what needs analyzing first based on its importance. If you don't have enough resources on your own, you can hire an outside consulting firm with credibility to help you.
Besides, deep automation that allows your system to automatically collect and organize data is also a good option. This will help you reduce the manual control process, save time and costs.
Ineffective data governance strategy
A data governance strategy is an organizational policy that defines how data should be stored, used, and shared within an organization. It also outlines who has access to what data and for what purpose. When an organization lacks an effective data governance strategy, it can become difficult to share information across departments, leading to wasted time and resources. Besides, bad data management creates tension within the organization since it leads to a loss of trust between employees and management. Data governance also plays a role in helping companies stay compliant with government regulations such as GDPR (General Data Protection Regulation).
Therefore, make sure you build a workable data governance framework. This framework includes policies, procedures, and assessments for your data quality. You may want it visible and installed with solid safeguards (in case you don't have data security or privacy).
Inadequate resources
Companies need adequate resources in order to effectively operate their data analytics systems. These resources include people with the right skill sets, IT infrastructure, and software tools like databases and reporting tools. Without these resources, it will be difficult for companies to implement their goals successfully or even maintain their current systems.
To be successful with data analytics, you can build your own tech talent. Running training as well as mentoring programs for your team within the right time and resources is not a bad idea. Thus, you can urge them to bring some value to the table. This, eventually, can be a potential improvement to their work productivity or other business processes. You can take another initiative by partnering with higher education institutions such as colleges and universities to "nurture" promising young talent.
Creating a data-driven culture
One of the biggest challenges facing companies today is getting employees to buy into data analytics as part of their everyday workflows. The resistance to organizational changes stems from various factors including the fear of job loss, salary decrease, information deficiency, new things, and personnel limitations (intellectual and professional).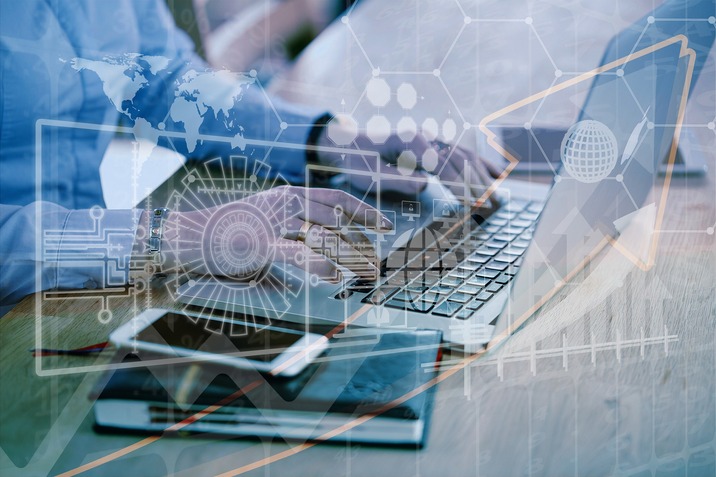 Employees need training so they can understand how their roles fit into the bigger picture and how they can contribute to making better decisions based on evidence rather than instinct or intuition alone. It is also important for leaders to develop a collaborative environment with data within organizations.
Finding experts to analyze your data: Top 6 data analytics consulting firms
When it comes to data analytics, businesses face many challenges. Some are more obvious than others, but all of them can be overcome by applying the right approach. The following is a list of some outstanding data analytics consultants you might want to work with.
Accenture
The company offers a range of software products and services for businesses around the world, including healthcare providers and financial institutions. Among its most popular products are SAP (System Application Programing) solutions for small-to-medium businesses (SMBs). Accenture values a "culture of cultures," where its people feel comfortable engaging in every topic without judgment or career limitation.
McKinsey & Company
McKinsey & Company is one of the most prestigious management consulting firms in the world. The company was founded in 1926 as a management consultancy focused on solving business problems through scientific methods rather than intuition or experience alone. Today, it offers advisory services to major corporations around the globe on how to improve operations through better management practices and greater efficiency.
IBM Global Business Services
IBM is a large information technology services company in the world. It provides business consulting, outsourcing, and other services to clients around the globe. They've been deeply involved in AI. IBM's solutions are designed to loosen the costs and barriers of AI implementation while optimizing outcomes.
Boston Consulting Group (BCG)
Founded in 1963, BCG has grown into one of the largest management consulting firms in the world. The company has a large number of consultants who work across industries such as healthcare, retailing, and manufacturing. It specializes in helping companies improve their performance through strategy development, operational improvement, and organizational change efforts.
Deloitte Consulting LLP
This consulting firm was founded in 1969 as a spinoff from Deloitte & Touche LLP. The firm provides industry-specific advice across multiple areas such as strategy, operations, transformation, and human capital management. Its areas of expertise include technology strategy; cyber security; digital marketing; human capital management; innovation management.
Conclusion
There are many challenges in adopting very new technology into your business, which is exactly why this process requires considerable time and planning to be successful. With the right planning, research, implementation, and reporting, your data analytics program should be worth it in the end.
We are sorry that this post was not useful for you!
Let us improve this post!
Tell us how we can improve this post?