4
minutes read
Today's successful businesses are propelled by the covert power of small business analytics. Every business owner knows that their job has an impact on the bottom line, but they don't always understand what and why.
The difficulty is that today there is so much data available that it can be intimidating for a small business owner. To establish a long-term business based on data, you need the correct tools, key metrics, and applications.
Small business data analytics may be overwhelming and it can't always be pretty, so we've created this list guide with 6 best practices you can do right now to help if you have a small business and you want to boost analytics.
Recognize recurring patterns
A trend is a way of describing and quantifying changes in data over time. Over time, your data may show an upward or negative movement. Trying to foresee what might happen in the future is the goal. With this information, you can act accordingly to encourage good trends and correct unfavorable ones.
How Your Business Can Benefit From Data Analytics Outsourcing
Every day, week, month and year can be monitored for patterns. As long as it's convenient for your company. You'll need to establish your analytics first, then wait a predetermined amount of time before comparing over time.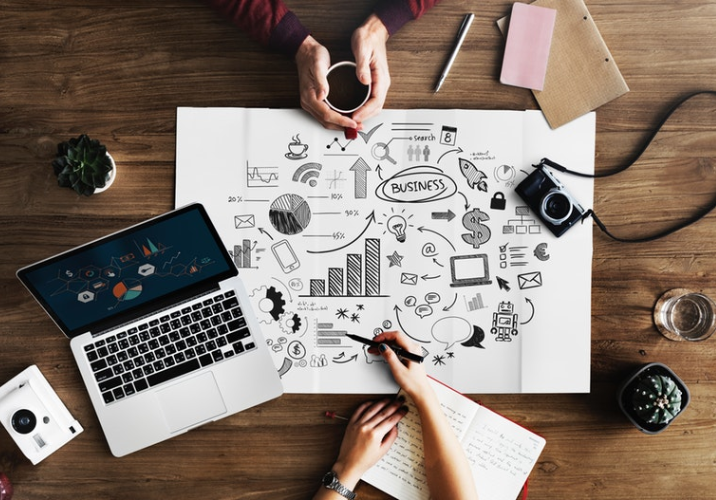 Trends to watch for in small business:
Traffic source:
In order to get an idea of how many people have visited your site, you can examine a traffic source report. Your Google Analytics account is where you'll most likely find it. Someone who typed in your URL would be a "direct source," for example. Google or another search engine is an example of a "organic source." You want to monitor traffic sources so that you may optimize the channels that are delivering the most traffic over the long run.
Rankings of key phrases:
If you want to know how people find you on search results, you should keep track of your keyword rankings. Using this information, you'll be able to determine what material is functioning well and whether or not it needs to be improved. In addition, we'll tell you which topics you should write about.
The CLTV (Customer Lifetime Value):
You can use customer lifetime value to estimate how much money your average customer will bring in over time. Depending on the number of customers you have, you can divide these into different parts. Your firm will benefit from learning CLTV so that it may focus on gaining the most profitable and best-fit consumers.
Keep track of more than just the volume of traffic to your website
Visitors to your website are known as website traffic. How well you're attracting leads is measured in terms of the number of visits or sessions your site receives. As a small business, you'll want to track more than just website traffic. In addition, keep an eye out for:
The average time spent on your website:
If no one remains for any more beyond a few seconds, it doesn't matter how many visitors you get. Determine how users engage with your business' website by examining metrics such as the bounce rate and time spent on the page.
The percentage of people who come to your site and actually make a purchase:
E-commerce or brick-and-mortar establishments alike have a certain objective in mind when designing their websites. Purchasing a product, joining a mailing list, or using a coupon are all examples of this. You want to know how many users come to your site and then leave after visiting it. Determine if your message or product offering is effective by analyzing this data.
Who is visiting your website:
With the help of Google Analytics' demographic data, you may discover who is actually visiting your website. Your website may then be optimized for conversions and better offers might be created. Once you have a good amount of data, the options are nearly unlimited.
Monitor the expense of acquiring new customers
By dividing the total cost of finding new customers by how many new customers the company acquires over a period of time, CAC (Cost of customer acquisition) can be calculated. CAC is calculated as follows: assuming you spent $1,500 on marketing in January and in that time, you also gained 10 new clients, your CAC is $150.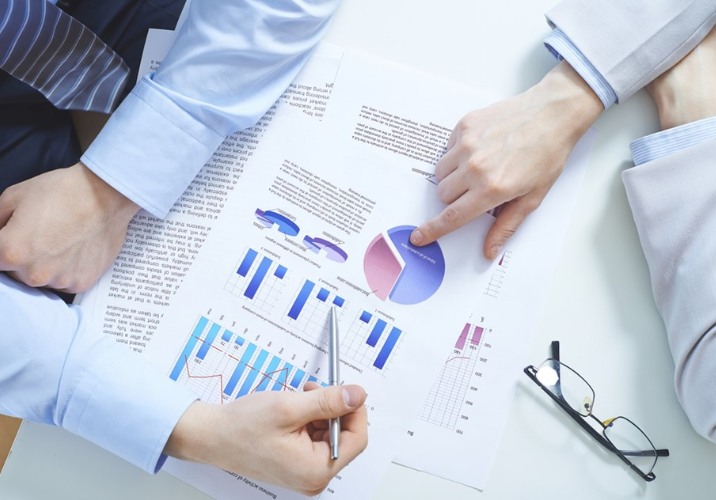 The CLTV, or lifetime value of a customer, was discussed previously. Assuming you spend $150 to get a customer with a CLTV of $1,100, this is a gain for your business.
You may identify your most profitable customers by comparing the CAC and CLTV of specific customer categories. You can now target the most profitable consumers instead of those who eat into your income.
Data can be used to track the success of your content
Content is an excellent strategy to attract new clients. People will be drawn to your firm if you offer advice and views on topics they are interested in. You build a following, then gradually turn them into consumers.
If you want to know how effective your content marketing is, you need to track the number of people who see it and interact with it. If you have a small business, here are some metrics to keep an eye on:
Sign-up rate:
Your content is likely to be driving individuals to sign up via search or social media. You want visitors to your site to be able to subscribe to your mailing list when they arrive. Sending a text message is no longer the only option. You can include a sign-up form with a call-to-action explaining the benefits of joining your mailing list right on your site.
CTR (click-through-rate):
If you are wondering about if any of your subscribers respond to your messages. You may learn a lot about your audience's preferences by tracking the click-through rates on various pieces of content. Better the CTR, the greater the result.
Social attention:
Metrics like the number of times a piece of content has been shared on social media are better indicators of the strength of your content than any other. This is distinct from social media involvement, such as liking and commenting. Examine how many individuals have re-posted your article on their social media accounts..
Monitor these patterns and which content or pages are doing best and worst in order to gain insight into what is most effective and which stuff to avoid.
Keep an eye on your money
Small-business owners have to deal with financial issues on a daily basis. Pain can be boring for some people but excruciating for others. If you don't have an accountant, here are a few measures you can keep track of yourself:
Income:
You don't have a business if you don't have any money coming in. You are unable to acquire supplies or repay your team members. Make daily, weekly, monthly, quarterly, and annual notes on your earnings. And see how that compares to how you did in the previous period. Keeping track of your total sales is a simple task.
Expenses:
You need to know how much it costs to run your company. You won't be in business long if your expenditures are too expensive and your income is low. An expense is anything that reduces revenue, including but not limited to: tools, software, ad expenditure, employees, etc. Determine your profitability by looking at the data in this report.
Cash flow:
Many small firms are plagued by a lack of financial flow. Cash flow isn't enough if you only have funds in your business account. The optimal cash flow ratio is two assets for every one debt. Having a ratio of less than 1:1 indicates a lack of financial resources.
Deteriorating receivables:
Businesses that bill consumers may be surprised with an old accounts receivable. It provides information on overdue client invoices and helps uncover issues with a company's cash flow. A cash flow issue can occur, for instance, let's say a payment was made in 30 days, but three other customers pay throughout 90 to 120 days. You've learned how to collect late fees or sever ties with customers who fail to pay on time.
Ensure that your data is available
You won't be able to gain much insight from your data if it is difficult to locate. You can follow these pieces of advice on how to make business data comprehensible, as well as more visually appealing.
Analyze your company's performance with mobile devices:
In a world where teams are more dispersed, it's critical that data be available to everyone, anywhere, at any time.
Facilitate the transfer of data:
It's best if all your information is in one spot. In this method, you may easily share ideas and information with your team members, clients, or vendors through a link or button. Simple export features allow you to save and keep individual files over time. This is a must-have for everyone.
A real-time monitoring system is a wise investment:
A strong data dashboard will provide real-time updates of your most essential KPIs to your customers. Online sales, website traffic or active sales funnels are all examples of metrics.
Have stakeholders receiving reports through email:
Logging onto an analytics dashboard isn't for everyone, and that's fine. Generate reports based on particular data and send those to yourself and your team members at a specific time using helpful software.
Conclusion
The ball is in your court now that you've gained some insight into handling small business analytics. Getting control over the data can have a long-term impact on your organization and help you generate more money in the future. As a result, you'll be well on your way to becoming a master of business intelligence.
We are sorry that this post was not useful for you!
Let us improve this post!
Tell us how we can improve this post?