3
minutes read
In the cut-throat world of business, entrepreneurs must compete fiercely with each other to gain success. And the e-commerce sector is not an exception.
If you're running an e-commerce site, you might probably ponder over how to scale your business to its full potential. Growing this kind of business can turn a small and stable store into a giant online brand.
So, what are the tools and resources required to make scalable growth come true?
One of the best ways to scale your e-commerce is through your data. With appropriate use of data, you can expedite your business growth to stay on top of your competition.
Global e-commerce sales growth statistics 2022
It is expected that the global e-commerce growth rate for 2022 will be 12.7 percent, increasing e-commerce sales worldwide up to $5,545 trillion. This number is anticipated to keep escalating over the next few years, proving that e-commerce is becoming an incredibly lucrative land for businesses.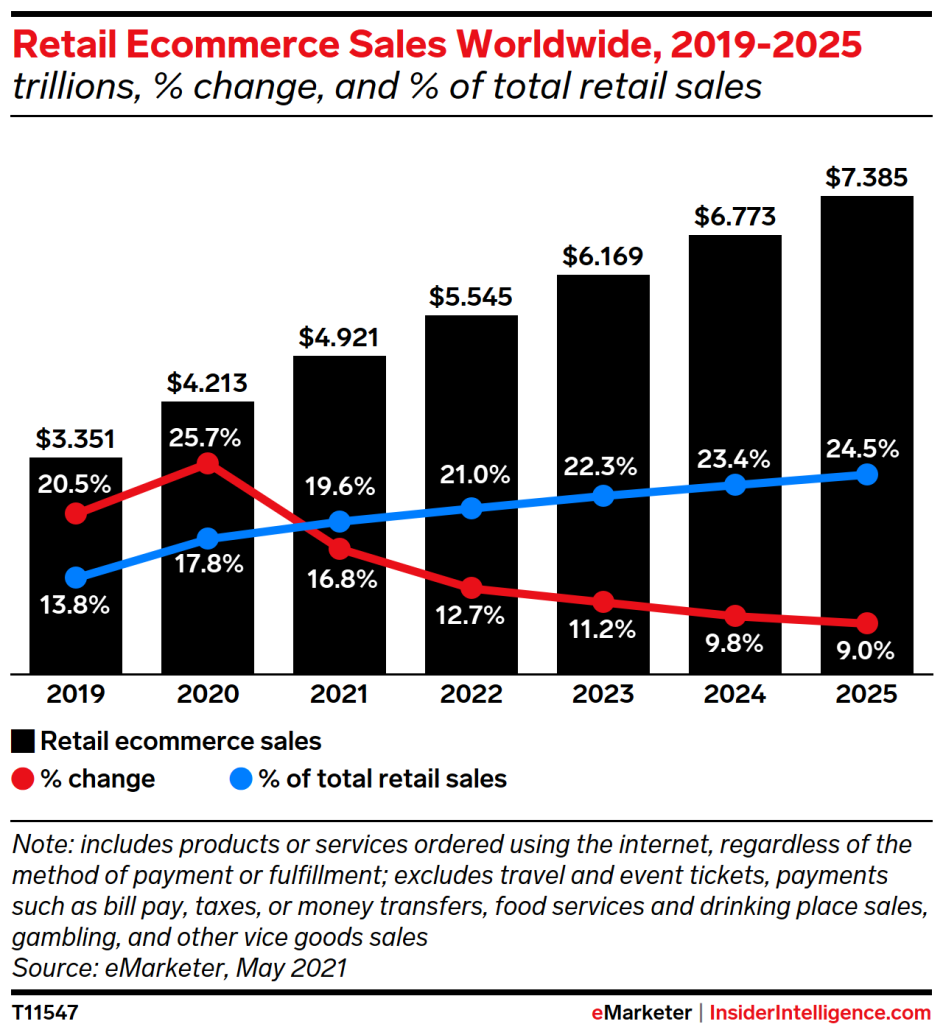 Moreover, in the total global retail sales in 2022, 21% is predicted to come from online purchases. In other words, $0.21 of each $1 spent on retail products this year will be done on the Internet.
The Covid-19 pandemic forced governments throughout the world to apply strict lockdowns, which means physical stores had to shut their doors and consumers had to stay inside. This promoted online retail growth when people surfed the Internet to place their orders.
3 Ways to Scale Your Ecommerce with Data
If you want to scale your e-commerce business, you will need insights into products, customers, and the market. And here's how data can help you address each aspect.
1. Products
You can scale a business by providing more products to your customers. Generating product ideas can be arduous because trends change constantly, and your competition becomes tougher every day. Nonetheless, data can help you.
Let's take a look at Google's auto-recommended options when searching for a product or category. The drop-down menu in Google's search box has the most popular related phrases.

Another source of product ideas comes from your own website search. Search for products that your visitors have looked for that you don't have. Reviews and customer support calls can also help you draw some new product ideas. Moreover, you can get inspiration from trade magazines, social media, suppliers' feedback, competitors' goods, or customer surveys.
When you finish listing product ideas, the next step is to grasp the potential. For example, Google's Keyword Planner can show the competition (and cost) for keywords. Plus, Amazon, Walmart, or other marketplaces can reveal current availability. Lastly, it's important to understand a potential selling price and profit margin.
Keep in mind that you test new products before distributing them throughout all channels. Let's test them on your website and marketplaces. Or you can offer pre-orders to gain capital and give a test of a product's viability.
2. Customers
Next, you can make use of customer data to scale your e-commerce successfully. It is essential to understand your target audience's demographics, psychographics, and preferences. That helps you seek new consumers and broaden your product line.
You can gain demographic and psychographic information from 3rd-party providers, marketing channels like Facebook or Google Ads, Google Analytics, and qualitative analysis from social media. Meanwhile, customer service interactions and reviews are a gold mine for data on preferences.
Moreover, you can scale your e-commerce by finding out high-value prospects. You can apply customer scoring, which means assigning a value to a customer. For example, the recency, frequency, or monetary models allow e-commerce marketers to discover and classify into specific customer segments according to their transactional behaviors.
If you want to scale your e-commerce geographically, leverage Google Ads' Keyword Planner to look for your products' potential in new areas. This may require the use of Google Translate for main phrases in non-English speaking regions. Bear in mind that Google is not the most common search engine in all countries. For example, Baidu and Yandex are prevalent in China and Russia, respectively.
3. The Market
Finally, market data also plays a vital role in the process of growing your online business. In order to scale your e-commerce, you need to have a deep understanding of promoting platforms, customer developments, and competitors.
For platforms, you can improve your merchandise and model by promoting products on marketplaces like Amazon, Etsy, or Walmart. A simple way to test is to look for products like yours on those marketplaces, thereby understanding the competition and the potential profit margins.
Besides, another crucial data point is the size of the marketplace. Larger websites like Amazon may drive more traffic but with a smaller profit margin. Meanwhile, foreign marketplaces can provide new geographic regions.
What's more, consumer trends can explore new products for your current customers and new marketing chances. You can employ Google Trends to get some new ideas. For instance, "home decorations" is a common term worldwide, so merchants can provide products related to home decorations.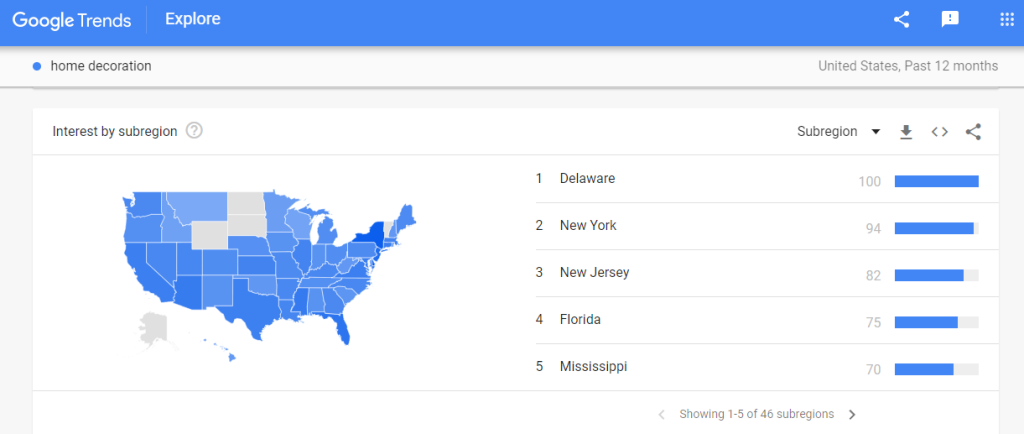 Finally, quarterly or monthly competitor analyses can help you scale your e-commerce at a minimum cost. Big competitors with large marketing and store optimization budgets can bring you great inspiration. These competitors have tested their marketing channels, calls-to-action, and personalized ideas. You can take advantage of those tests for your own business. Hence, keep tracking competitors' product changes and discounts to know what is selling best.
Final Thoughts
As you utilize your data to monitor the right metrics and concentrate on the most crucial outcomes of your business, you can achieve the insights that will trigger positive changes and smart scaling.
By making use of the data with the help of a trustworthy data analytics service, you can scale your e-commerce even faster, making sure reliable outcomes expand this year.
Subscribe and follow Synodus for more upcoming blogs!
We are sorry that this post was not useful for you!
Let us improve this post!
Tell us how we can improve this post?