3
minutes read
WooCommerce is among the popular platforms that has been revolutionizing the digital world with stunning marketplace features. It is also an ideal platform to support the sale of service and merchandise via an online marketplace portal.
The basic installation of WooCommerce offers a bunch of incredible features for your site, but if you're searching for advanced analytics, you might need help from a third party, such as a plugin.
Many plugins are compatible with Google analytics, while some have their own analytics tools. Whatever they are, they aim to help you grasp the powerful collection of data and metrics from your website, which can effectively improve your bottom line.
This article will introduce the 10 free WooCommerce analytics plugins. Each plugin might be slightly different, so you can pick one that addresses your e-commerce requirements.
Overall Rating: 4.2/5
Site Kit is a free WooCommerce analytics plugin from Google that provides insights into how people find and use your website.
It is the one-stop solution to implement, control, and collect meaningful data from critical Google tools, making the site attractive on the web. Specifically, the plugin concludes new, authoritative insights from various Google products on the WordPress dashboard.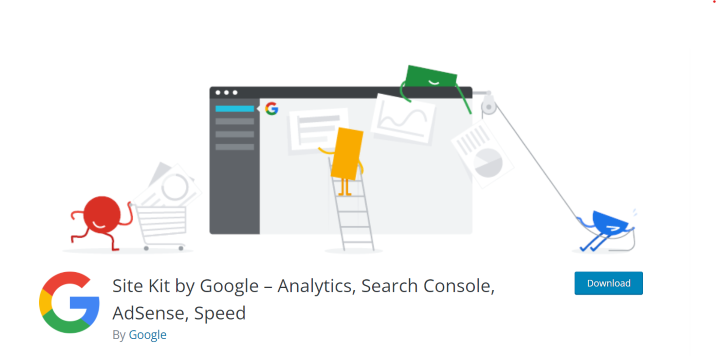 Highlight features Site Kit
Simple-to-understand statistics directly on your WordPress dashboard
Official statistics from different Google tools on one dashboard only
Fast setup for different Google tools without editing the source code of your website
Excellent metrics for your whole site and for individual posts
Easy-to-control, granular permissions on WordPress and various Google products
Overall Rating: 4.5/5
With more than 40,000 users, this advanced e-commerce Google analytics plugin for WooCommerce integrates your site with Google Analytics quickly, generating three types of high-powered reports. It's very user-friendly – NO coding is required.
Three categories of reports include:
Audience reports: demonstrate all essential information related to your customer, such as name, location, gender, etc.
Behavior reports: demonstrate what users do on your site.
Acquisition reports: demonstrate how users are visiting your e-commerce site.
Obviously, Conversio.io is not equipped with all the advanced features that you might expect from a quality plugin. However, bear in mind that it's a free solution available on the WordPress repository. If you're finding more robust features, then you can pay for the pro version.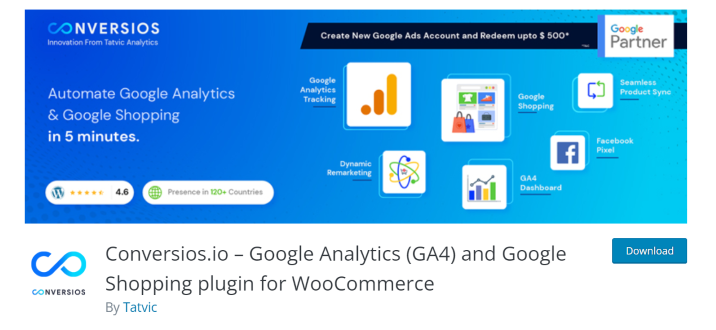 Highlight features
Quick 5-minute installation from the WordPress interface
Seamless Google Analytics integration for WooCommerce
Three different types of reports for more accurate results
Overall Rating: 4.8/5
Slimstat Analytics is an open-source project, which depends on community support. You can fork its Github repository and submit code improvements, bug fixes or localization files to let the plugin support more languages.
The plugin can help you monitor returning customers and registered users, track Javascript events, identify intrusions, and analyze email campaigns.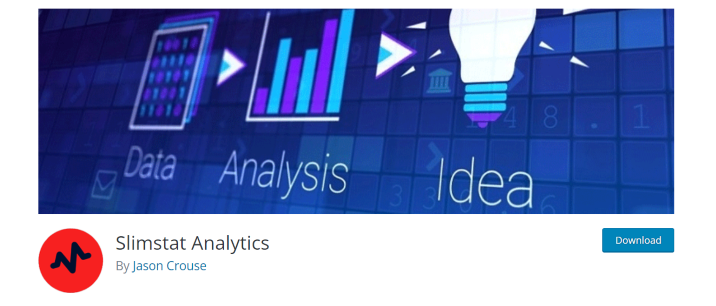 Highlight features
Real-time access log: measure server latency, monitor page events, bounce rate
Filters: exclude users from statistics collections according to different criteria, such as user roles, IP subnets, admin pages, etc.
Shortcodes: show reports in widgets or directly in posts and pages
Overall Rating: 4.8/5
Like Slimstat Analytics, Matomo Analytics is also an open-source alternative to Google Analytics. It is built with numerous advanced features for you to monitor conversions and customer flow via your e-commerce website, and simple page visits.
This free WooCommerce analytics plugin is famous for its stance on privacy, bringing you 100 % ownership of your data. You can define specific goals which are triggered as users complete an order or submit a form. Then you can visualize the data and monitor which steps the users go through to reach that end goal.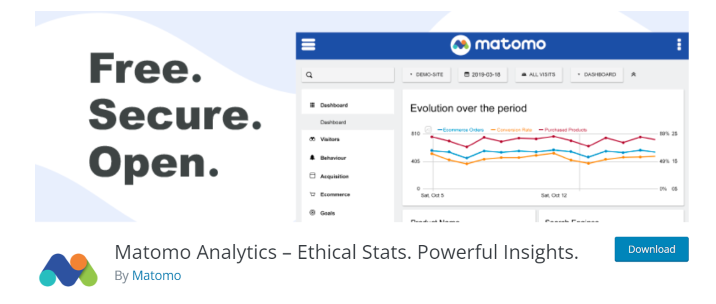 Highlight features
Incredible e-commerce features
Real-time campaign tracking
Real-time reports
High privacy for users
Easy-to-navigate interface design
Overall Rating: 4.7/5
Analytify is a free WooCommerce analytics plugin that can make Google Analytics simple for all users on WordPress (posts, pages, custom post forms, etc.).
The solution provides statistics from Google Analytics in an appealing and useful underneath the WordPress Posts/Pages. It is super simple to set up the integration, without requiring the help of a developer. As long as you complete the integration process, you will be able to see the dashboard at the frontend and backend.
Remarkably, Analytify includes a huge amount of actionable data in a single view within the dashboard. Users can monitor statistics such as page views, new vs. returning visitors, top pages, geographic data, etc.
Highlight features
Attractive statistics demonstration
Simple integration
Numerous actionable data in a single view
Permission to view page-level statistics like views, bounce rates, average time, etc
Overall Rating: 3.7/5
Hitsteps Web Analytics a robust real-time visitor management and resides chat device.
With this free WooCommerce analytics plugin, you can see your viewer's circulation and follow each visitor to know exactly every page they visit. Besides, you'll receive detailed charts and information about each visitor, such as their first visit to your website, their browser, geolocation (estimated city, country, region via IP address), and so on. Plus, thanks to its live chat tool, you can interact with your customers conveniently.
Highlight features
Real-time visitor web statistics
New generations of heatmap and page analysis
Cross-device visitor profile identification
Sending Visitor information via emails
Overall Rating: 4.6/5
With more than 3 million users, the Google Analytics for WordPress via MonsterInsights gives you access to important analytics and statistics, helping you develop your business with confidence.
Notably, this free WooCommerce analytics plugin provides an analytics dashboard for WordPress. The plugin creates customized reports that only display the crucial stats, pointing out what's working and what's not. Some of the reports include Audience Report, Publisher Report, Behavior Report, Content Report, E-commerce Report, Forms Report, etc.
Highlight features
Quick Google Analytics Setup
Google Analytics dashboard + Real-time stats
A lot of customized reports
Overall Rating: 4.2/5
For any site owner, Google Analytics is an integral tool to monitor their website's data. However, there are spambots from different shady organizations that bounce off your site and give you false records in your analytics.
With Analytics Spam Blocker, users can prevent any spam bots from spoiling your site, which helps keep your analytics untouched.
Highlight features
Allowing users to report any referral spam domains
Constantly updating the blocklist of spambots
Overall Rating: 4.7/5
The free WooCommerce analytics plugin designed by Alin Marcu automatically adds Clicky Web Analytics tracking codes to your WordPress pages.
It shows detailed information and statistics about online users, number of visits, number of actions, organic searches, time average, and bounce rates on your admin dashboard. Therefore, you can easily keep track of individual visitors and actions.
Highlight features
Excellent admin dashboard
Incredible tracking abilities
User privacy-oriented features
Designed by ibericode, Koko Analytics is a privacy-friendly analytics solution for WordPress. It does not involve any external services, so your customer data will never be shared with any 3rd-party company.
Highlight features
Automatically collecting statistics after installation
No external services involved
Handling sudden bursts of traffic
Providing essential metrics for visitors, pageviews, and referrals
Conclusion
If you have just launched your site or your budget is limited, you can leverage those free WooCommerce analytics plugins. Then, you can decide to use their paid versions or reach out to reliable analytic services for your business. That can reduce the possibility of poor investment.
These amazing tools will help accumulate actionable data from which you can gain insights into the performance of your store. Analyzing the data enables you to define total revenue, conversion rate, cart abandonment rate, and more. And visualizing the data can give you a quick understanding of the metrics and reports from your e-commerce site.
Subscribe and follow Synodus for more upcoming blogs!
We are sorry that this post was not useful for you!
Let us improve this post!
Tell us how we can improve this post?